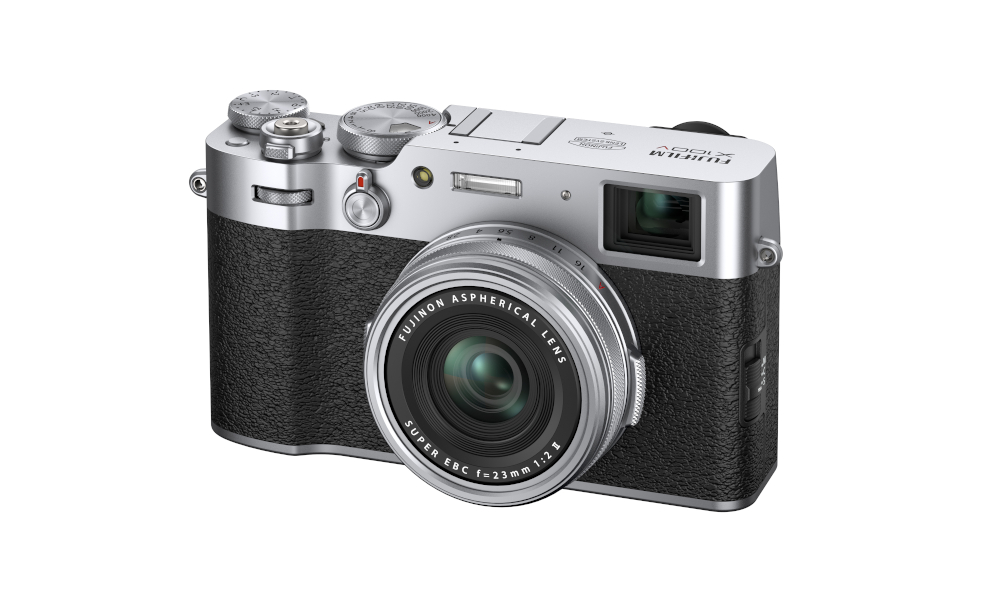 Finished with a beautiful satin coating, the X100V is a perfect combination of design and engineering, captured in a timeless body that is sure to make photographers of any level joyful as they create their images. The X100V also features a new 23mm f2.0 lens that's been enhanced for better resolution, lower distortion and improved close focus performance.
The new two-way tilting LCD touchscreen hides in the back of the camera and adds another first for the X100 series as it provides intuitive touch controls, unlocking even more possibilities for image-makers to see, frame, and create.
The X100V has a vastly improved hybrid viewfinder which enables image-makers to quickly and easily choose between the 0.52x magnification optical viewfinder (OVF) or the 3.69M dot OLED electronic viewfinder, while offering 95% frame coverage.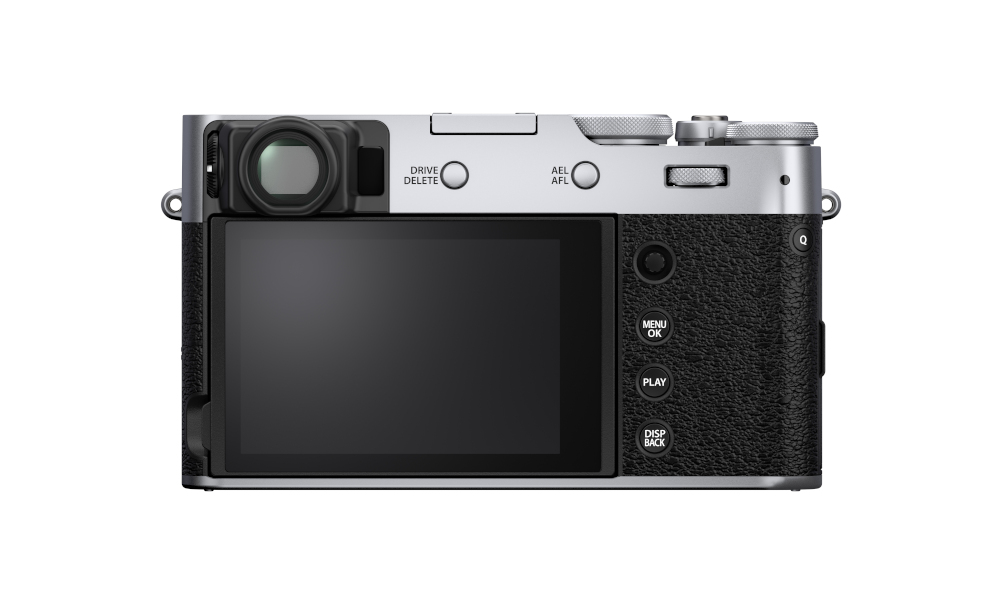 During its 85 years in the industry, Fujifilm has been responsible for some of the most iconic photographic films in history and this exceptional knowledge has been poured into its collection of 17 digital Film Simulations. Apply the look from classic films, such as PROVIA, Velvia, Astia, ACROS and Eterna, which are loved around the world, or use the new Classic Negative to rekindle a new sense of creativity.
The X100V offers the ability to record 4K video up to 30 frames per second or capture 120 frames per second at 1080p to create super slow motion effects. Need extreme colour fidelity? Filmmakers can now record 10-bit, 4:2:2 color externally via the HDMI port and leverage Fujifilm's advanced color reproduction technology to apply Film Simulations, like Eterna, to their video footage.
The X100V is equipped with a USB Type-C port and handles everything from charging to data transfer, while the battery now lasts up to approximately 350 frames per charge when using the EVF or approximately 420 frames per charge when using the OVF.