When the Sony 135mm f/1.8 G Master entered the lens lineup, the crisp resolution and creamy bokeh immediately attracted photographers. Not only that, but its insanely fast autofocus and portable design took it to the top of the list as an instant favorite for professional creators. The lens even earned the highly-coveted Gear Of The Year Award from DPReview in 2019, and LensRentals called it, "The sharpest lens they've ever tested, period." The Sony 135mm f/1.8 G Master continues to be a must-have in kits for creators of all kinds, and below we take a look at what some of those creators have made using the lens and why they just can't leave home without it in their bags.
"See why this G Master prime with crisp resolution and creamy bokeh immediately attracted leading pros when it entered the Sony lens lineup."
Professional portrait photographer and Sony Artisan Monica Sigmon is a major fan of the Sony 135mm f/1.8 G Master, calling it the most beautiful portrait lens she's ever used. "Perfect for super intimate images because of the 135 perspective," she says. "I use this often with just the strobe modeling light and shoot wide open. The backgrounds I use in the studio are as soft as butter when photographed with this lens and the images come straight out of camera looking almost like a painting when using the shallow depth-of-field. Absolutely gorgeous." See more of her images and gear in What's In My Bag: 2 Zooms, 2 Primes & A High-Megapixel Workhorse For High-End Portraits.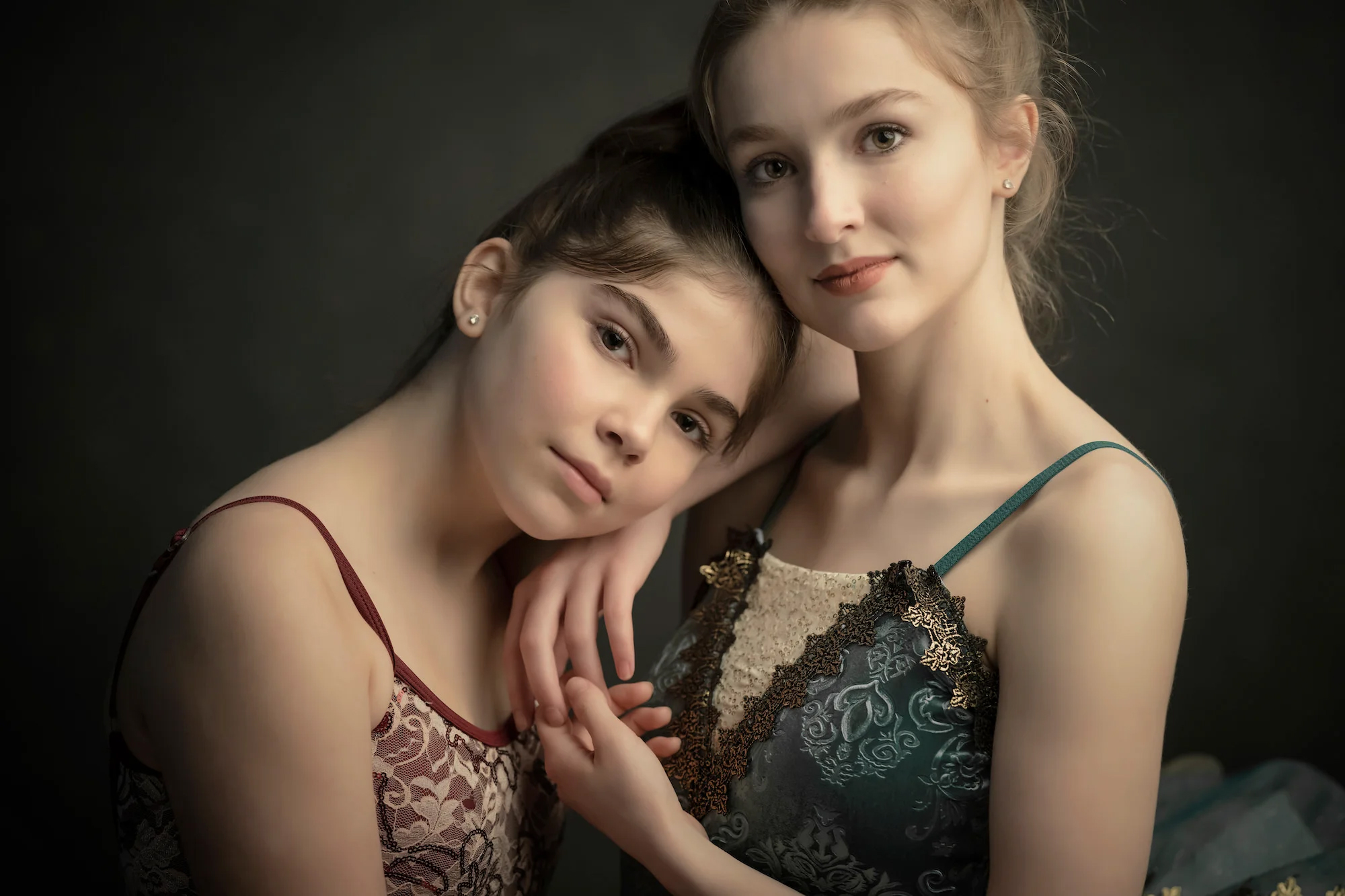 Photo by Monica Sigmon. Sony Alpha 7R IV. Sony 135mm f/1.8 G Master. 1/80-sec., f/2.8, ISO 2000
Music culture and commercial lifestyle photographer Chad Wadsworth says it's his festival lens of choice. "The 135mm GM is incredibly sharp and creates a unique signature that separates itself from the traditional 70-200mm zoom lenses found in concert photo pits everywhere," the Sony Artisan explains. "Used on a high-resolution camera body like the Alpha 1 or Alpha 7R IV, the photographer can utilize APS-C crop mode for a nearly 200mm equivalent reach but at f/1.8! Read more in What's In My Bag: An Alpha 1 Kit For Music Culture & Commercial Lifestyle Photography.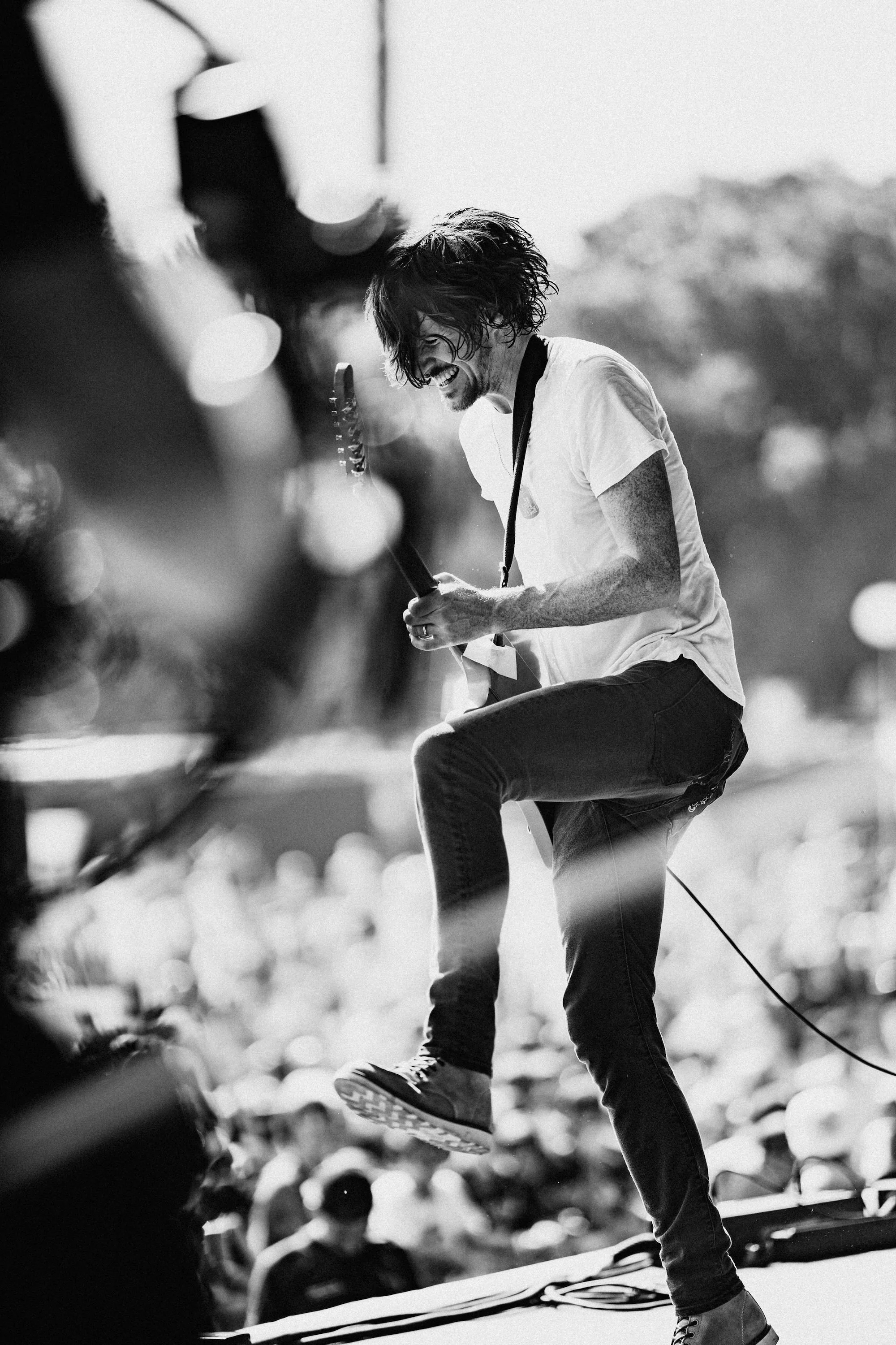 Photo of Black Pistol Fire by Chad Wadsworth. Sony Alpha 9. Sony 135mm f/1.8 G Master. 1/2000-sec., f/1.8, ISO 100
Wildlife photographer Philip Hall says the Sony 135mm f/1.8 G Master is one of his favorite lenses to shoot with. "The autofocus system is unstoppable when paired with an Alpha 1. The wide open aperture of f/1.8 and focal length help to create unique images combining sharpness and beautifully shallow depth of field. For in the field, it is lightweight and maneuverable, helping me capture more of the important moments." Read more in What's In My Bag: A Double Alpha 1, Triple G Master Kit For Wildlife Photography.
Photo by Phillip Hall. Sony Alpha 1. Sony 135mm f/1.8 G Master. 1/2500-sec, f/2, ISO 3200
Sony Artisan and professional sports photographer Patrick Murphy-Racey includes it in his kit for capturing action and says it's a special lens for him. "It produces a look that even the 70-200mm f/2.8 GM II cannot duplicate," he says. "It is long and very fast and this combo makes it create striking images. I use this all the time for shooting night football on goal, and when I sit out beyond the three point line on the baseline in hoops. For portraits and shooting all senior photos, it's simply stunning. It is one of the sharpest lenses I have ever used in all my career. It can "clean up" the cluttered backgrounds at karate tournaments and is fast enough to keep up with K9's running full tilt right at you. I love this lens!" Read more in What's In My Bag: Sports Pro's Double Alpha 1 Kit To Catch The Essence Of Competition.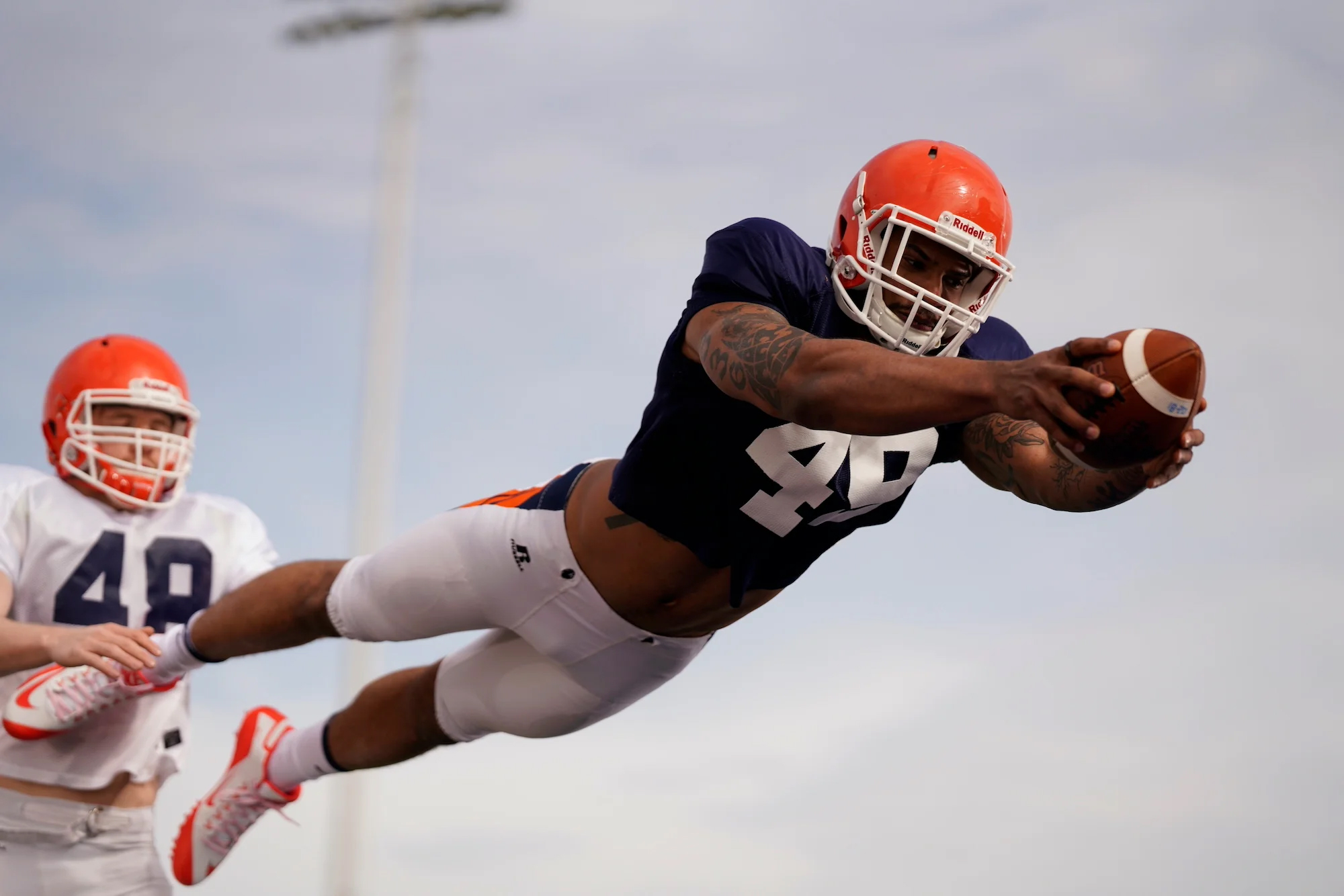 Photo by Patrick Murphy-Racey. Sony Alpha 7R III. Sony 135mm f/1.8 G Master. 1/5000-sec., f/2, ISO 125
Street photographer Alina Behfar packs the lens in her kit and views it as an extension of herself when out photographing. "For my work I use exclusively prime lenses. I specifically chose those because they are at the edge of the spectrum. This allows me to have a lot of variety in my work." Read more in What's In My Bag: 2 Sony Alphas & 2 G Master Primes For Moody Street Photography.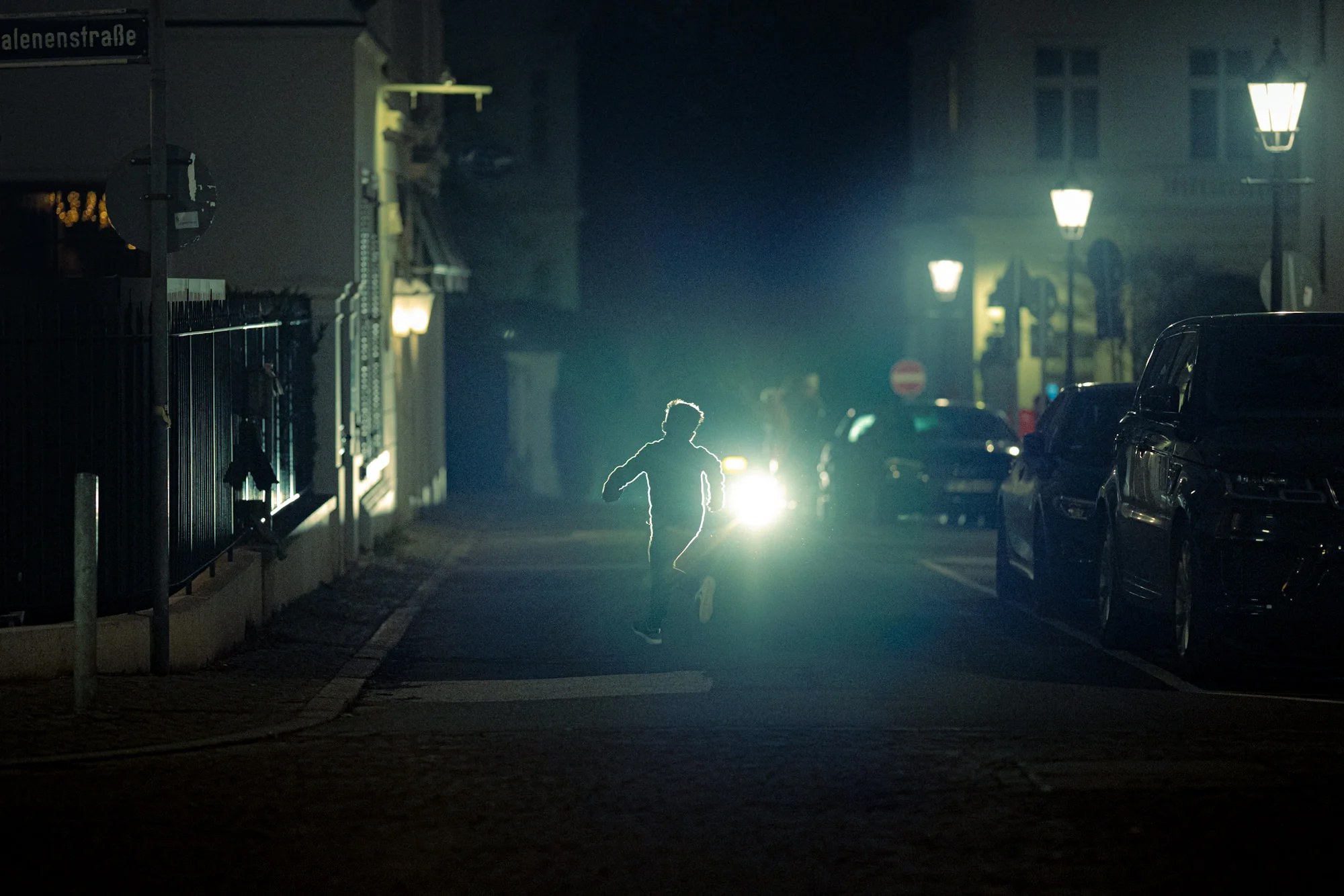 Photo by Alina Behfar. Sony Alpha 7 III. Sony 135mm f/1.8 G Master. 1/250-sec., f/1.8, ISO 16000
Sony Artisan and fashion photographer Nino Rakichevich loves the lens so much, he calls it "The Bokeh King." He says, "It's a must-have lens for every fashion photographer or even wedding photographer. Anyone who really likes bokeh must have this lens. I was very excited when they came out with it and a week after I took it to Paris to shoot fashion and I just absolutely loved it." Read more in What's In My Bag: A Look At The Photo Kit This Pro Uses For Runway And On-Location Fashion.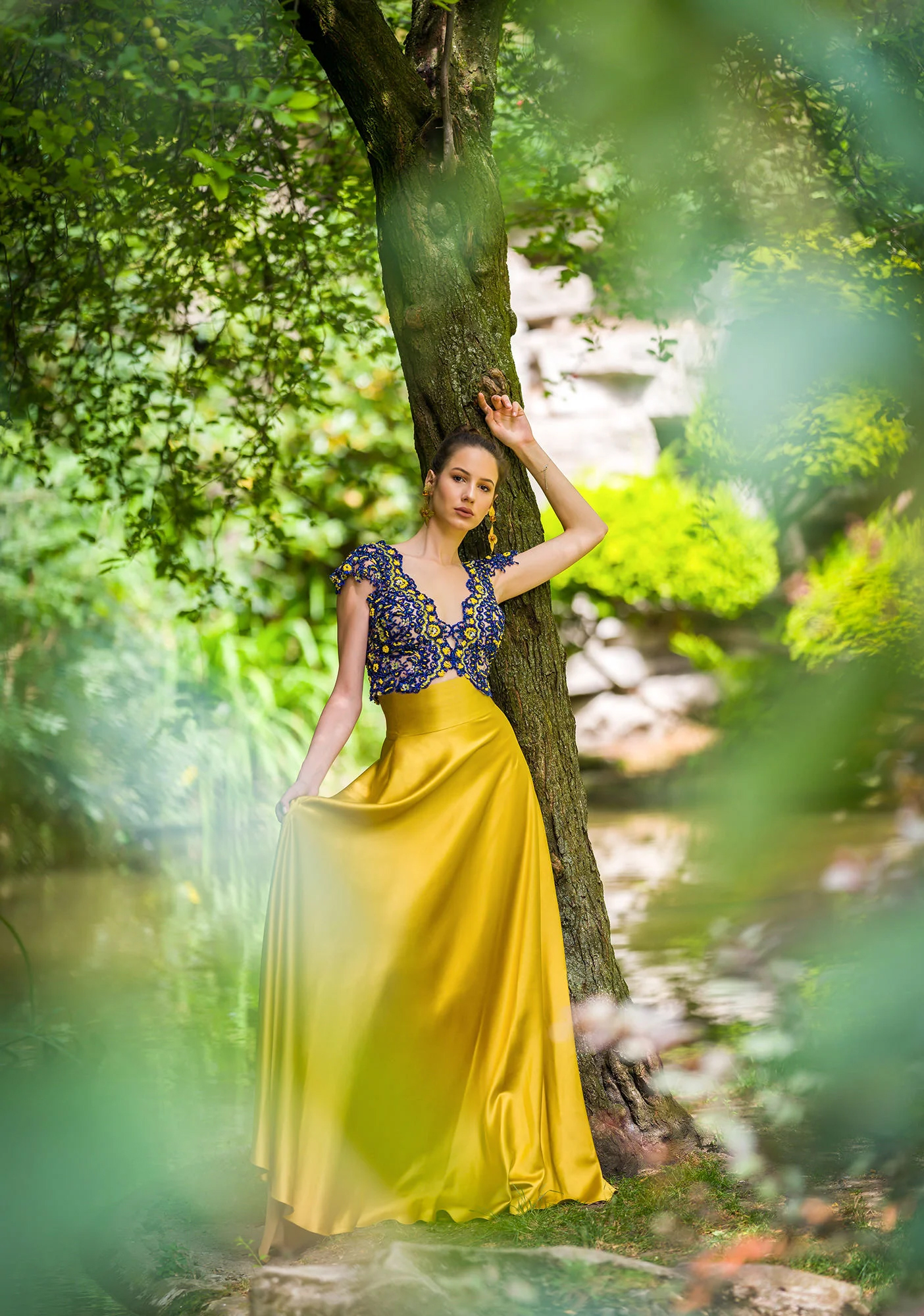 Photo by Nino Rakichevich. Sony Alpha 7R III. Sony 135mm f/1.8 G Master. 1/1250-sec., f/1.8, ISO 200
Wildlife and conservation photographer Kate Newman very recently purchased the Sony 135mm f/1.8 G Master and says it's quickly become one of her all-time favorite lenses. "It's incredibly fast and sharp, and perfect for situations when the light is low or I'm looking to capture a dreamy portrait at f/1.8. It has become a very valuable piece of gear for me and has filled a gap in my bag that was missing." Read more in What's In My Bag: One Photographer's Essentials For Wildlife & Conservation Photography.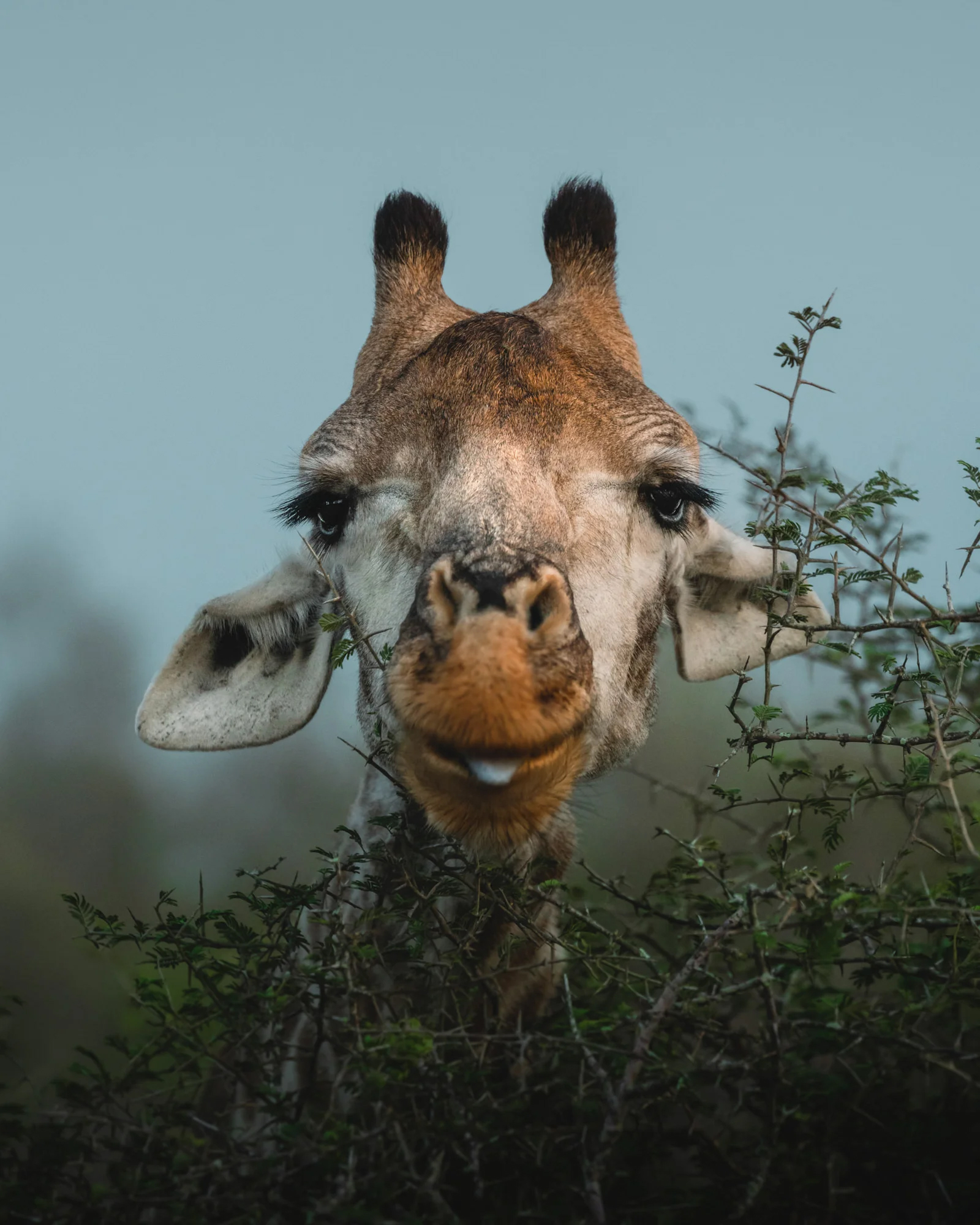 Photo by Kate Newman. Sony Alpha 7 IV. Sony 100-400mm f/4.5-5.6 G Master. 1/500-sec., f/5.6, ISO 3200
On-location portrait specialist and cinematic wedding photographer Scott Robert Lim always includes the Sony 135mm f/1.8 G Master in his bag. The Sony Artisan says, "A perfect lens when you need a lot of reach but need to shoot in low light or want a shallow DOF. I use it at weddings or events where I can not get close to my subjects." Read more in What's In My Bag: A Pro's Kit For On-Location Portraits, Cinematic Wedding Shots & More.
Photo by Scott Robert Lim. Sony Alpha 1. Sony 135mm f/1.8 G Master. 1/4000-sec., f/1.8, ISO 400