Matt Hernandez (@MattHernandez) is a portrait and sports photographer based in Paducah, Kentucky. A Westcott Top Pro, he's known for creating dynamic sports images and using light creatively. Matt began his career as a graphic designer and then transitioned to photography. His love of sports, art and graphic design helps him have a unique creative vision, often building composite images that stand out from your average sports portrait. Matt was a Nikon user for much of his photography career, but recently switched to Sony and hasn't looked back. We sat down with Matt to learn more about why he switched and how the Sony system helps him reach his creative vision.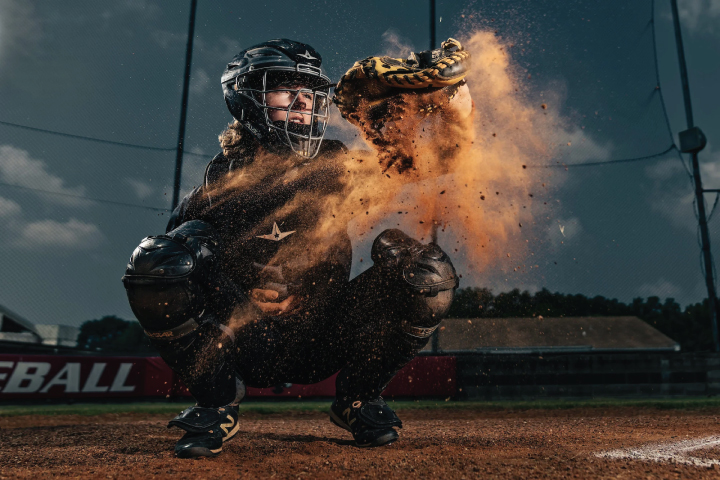 Making The Switch
A few years ago, Matt decided to upgrade to a mirrorless system. It seemed natural for him to stay within the current brand he was using, "I think photographers are creatures of habit to an extent. Once you're used to something, you don't want to change systems. So I never really thought about it. I got a Nikon mirrorless first and they just did not focus well enough." After a couple of instances where shots were missed due to focusing issues with the camera, Matt knew he had to make a change. "If you're a professional photographer and you want to work at the level that I want to work at, there's times when that's just not excusable."
After deciding to switch brands, a friend of Matt's suggested that he try out Sony. He tried out the Sony Alpha 7R IV and the Sony Alpha 1. He loved them both but ultimately decided on the Sony Alpha 1. Since then, he says he hasn't looked back and is thankful for the Sony focusing system. "The focus on it is absolutely amazing. The tracking. It opens up so many different things for me to be able to do." With the Alpha 1, Matt uses Eye Autofocus for his work.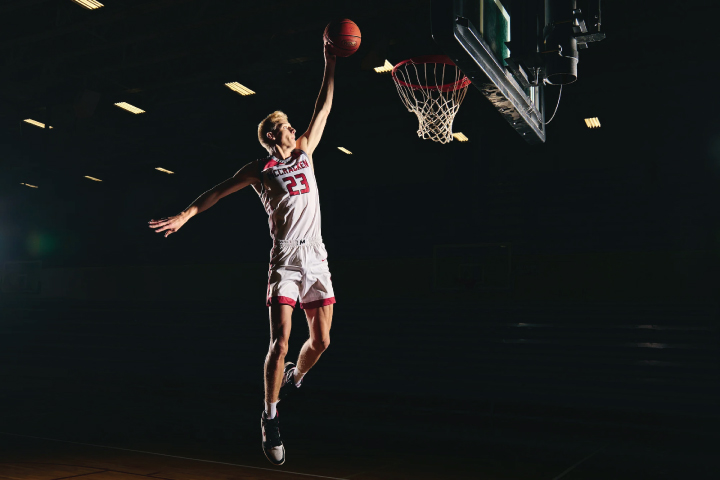 Not only does the camera help him create better, it also helps Matt physically. "I have two bulging discs in my neck because of laying down in weird positions to look at the viewfinder," he explains. "And now, I can basically focus on somebody and it will lock in and I can have them do a running, jumping action shot and I won't even have to recompose because the focus will track them to the edge of the frame once they start the movement, until I take the picture. And it just makes shoots quicker. It makes shooting easier in general which allows me to be more creative."
Matt's Gear & Wish List
Currently Matt has the Sony Alpha 1 along with the Sony 24-70mm f/2.8 G Master lens and the Sony 70-200mm f/2.8 G Master lens. He also has a wish list of lenses he'd like to one day purchase. "I'd like to get a wide prime, 20mm or 24mm and maybe an 85mm. And then in the fall I shoot a lot of football, so I'd love to get something in the 300-400mm range."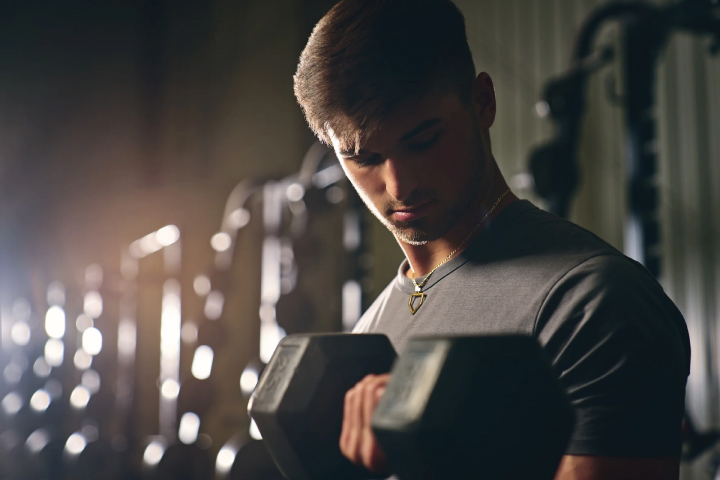 A Jack Of All Trades
Matt selected the Alpha 1 because it could really meet all his needs as a photographer with a couple of specialties. "Because I do multiple things a lot, I need it to be very versatile and the Alpha 1 is as versatile as it gets."
For his work in portraiture, Matt works with a lot of seniors and athletes. As he mentioned, the autofocus on the Alpha 1 is outstanding and allows him to focus more on being creative and working with the model.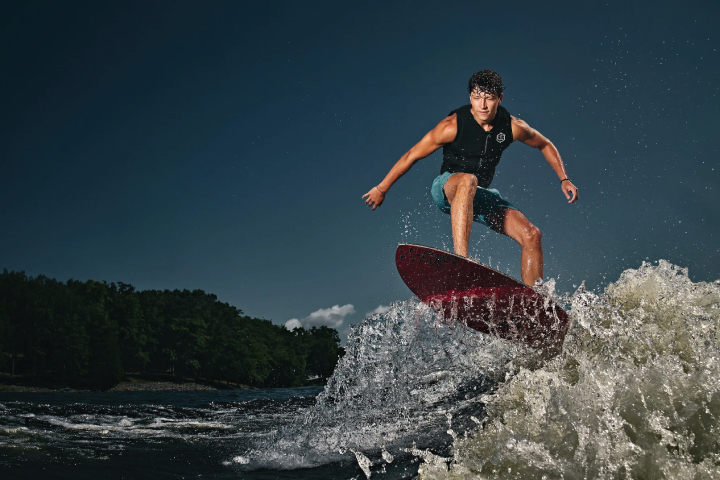 In his action work, being able to shoot up to 30 frames per second has been a game-changer. Matt also loves that he has a small, medium and large option for RAW files. "And then the menu system, the way they lay it out is awesome too. It's very, very intuitive. It's easy to find things, and that is a big deal because it can be daunting when you're used to one system and then you move over to a new one."
"I feel that Sony is so innovative. And to me, that's just the future right there. There are no signs of slowing down. It really wasn't that hard of a decision because it just seems like they are the future."
See more of Hernandez's work on his Instagram @MattHernandez.
original post from https://alphauniverse.com/stories/beyond-the-technical-why-this-sports-and-portrait-photographer-switched-to-sony/