Sony Artisan Michael Rubenstein started his career as a photo journalist, first based in Portland, Oregon, then in Mumbai, India. "When I moved back to the States in 2010 I started focusing more on advertising photography and I'm still at it today." Not only does Rubenstein take on advertising and editorial photography projects, he also often finds a way to incorporate video into the mix. Below he shares how he found a story, pitched it, and made both photo and video projects for different companies. Keep reading to learn more about his process for documentary storytelling and how he keeps it as real as possible with minimal editing.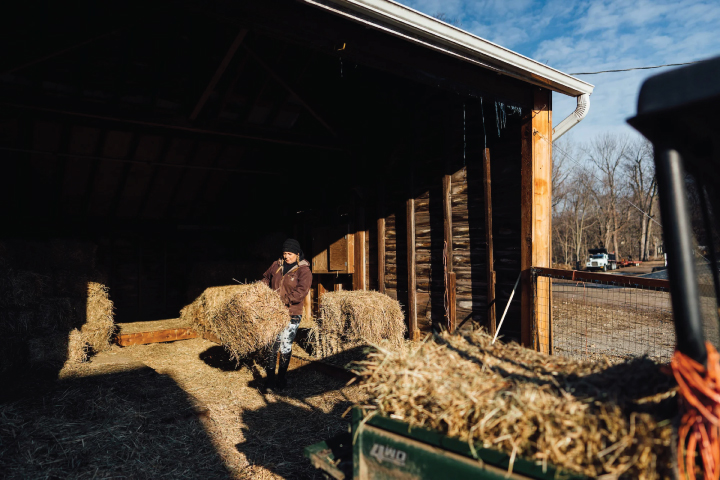 Photo by Michael Rubenstein. Sony Alpha 7R IV. Sony 24mm f/1.4 G Master. 1/5000-sec., f/1.8, ISO 100
Finding A Story
I made these images in the early winter of 2021 smack in the middle of the pandemic. Most of my larger jobs had been shut down while we figured out how to work (mostly) safely on large sets with large crews, so I was looking for inspiration close to home. I'd driven past the Bergen County Horse Rescue about a hundred times on my way to some local hiking trails and one day I decided to stop in and see what they were up to on their horse farm in the middle of a suburban Jersey neighborhood! What I found was really incredible. A group of women (and a few guys) led by Erin Giannios were taking care of 18 horses, goats and some other animals they had rescued from some pretty terrible circumstances. Erin's story was extremely compelling and the cause was important so I asked if I could pitch a project about them to AARP. AARP was into it so I spent a day photographing the rescue and the folks who worked and volunteered there. It worked out so well that I pitched Sony on a video project with the new Sony FX3 and we ended up doing that too!
Using Compact Primes With A Wide Aperture
These images were shot with a Sony Alpha 7R IV and the Sony 24mm f/1.4 G Master. I also used a Sony 35mm f/1.4 G Master and the Sony 50mm f/1.2 G Master for other images on this project. I love a GM prime lens. I almost always work with primes. Always have. I like a very wide aperture for some images and I like the much smaller size of prime lenses. If I need the reach I'll use the Sony 70-200mm f/2.8 G Master or the Sony 100-400mm f/4.5-5.6 G Master, but I almost exclusively work with primes.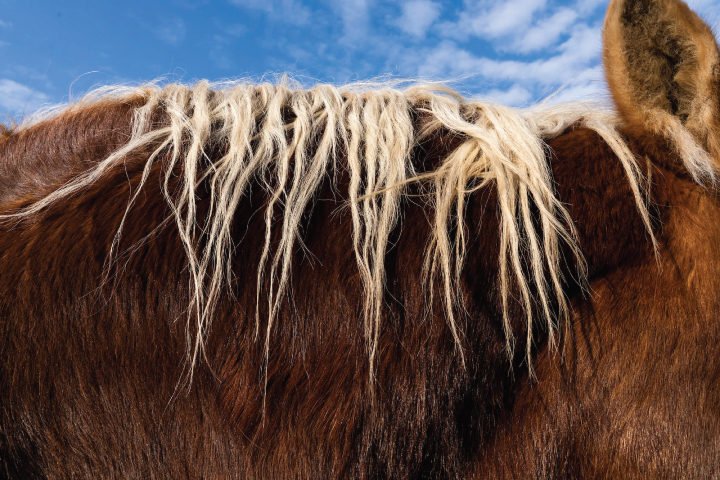 The Documentary Storytelling Process
This started out as a personal project that got pitched to a major outlet and to Sony, a commercial partner. All of those processes are going to be different. For personal projects I can spend a lot more time with the people and places I'm telling a story about. There's no deadline, no pressure, it's not a results-oriented process. Once clients become involved, expectations change, deadlines get made and there are other considerations that come into play.
For example, with editorial clients and personal projects I adhere to an ethical standard. I don't ask people to act. I don't ask people to do things multiple times so I can get the shot. I photograph as things happen, it's real (except for obvious portraits which are then labeled as portraits). With commercial still and video projects I treat it like an advertising project, not a documentary, a completely different process from editorial work. These images are from my work for AARP so they are lit with good ole' 5AM streaming sunlight. There is no tripod and no talent direction, in fact, I wouldn't call the folks in my images talent at all, they are real people doing real things and I'm just there with my camera to capture what's happening. As for camera settings, I shoot manually with as low of an ISO as possible.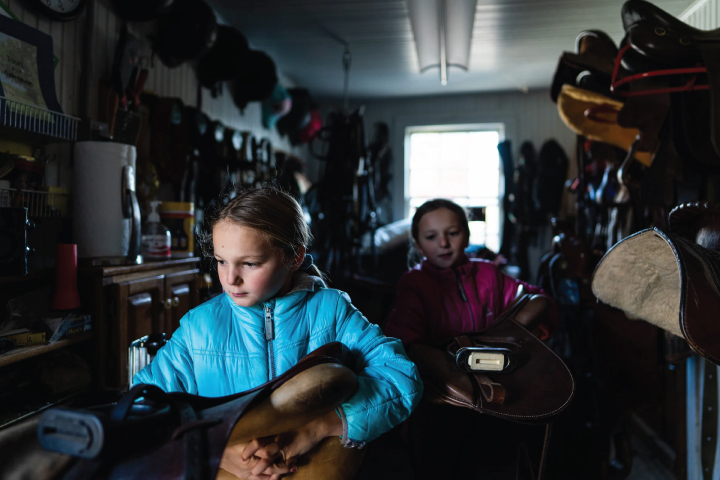 Minimal Editing
I edit editorial work very lightly. A little bit of contrast and maybe a little work with shadows and highlights but the idea is to get the image as close to perfect as I possibly can in camera. That's the goal, spend as little time with CaptureOne or Lightroom as humanly possible. That, and keep it real.

See more of Rubenstein's work on his Alpha Universe Profile and on Instagram @mrubee.
original post from https://alphauniverse.com/stories/finding-a-story-and-telling-it-through-stills-and-video/