Fujifilm's revealed their new GFX 100 medium format mirrorless camera in a big announcement today, unveiling what is the world's first mirrorless sensor over 100MP (102 megapixels, to be exact).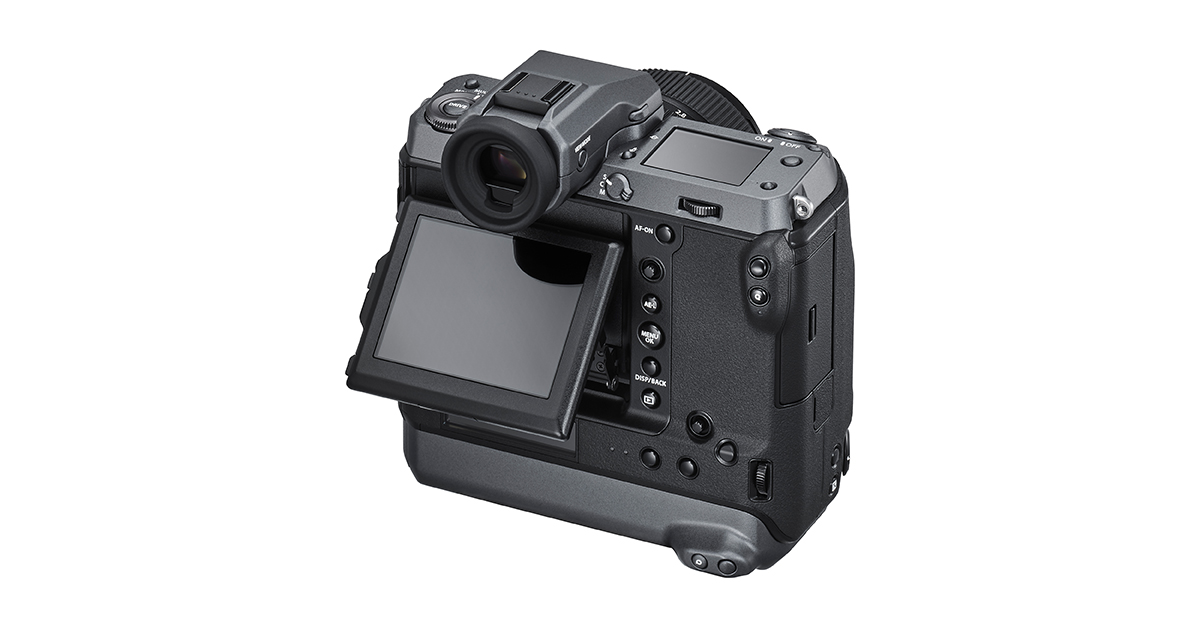 Other interesting features include a weather-resistant body, Fujifilm's X-Processor 4, in-body image stabilization, 4K30p video recording and phase detection autofocus across the entire sensor area.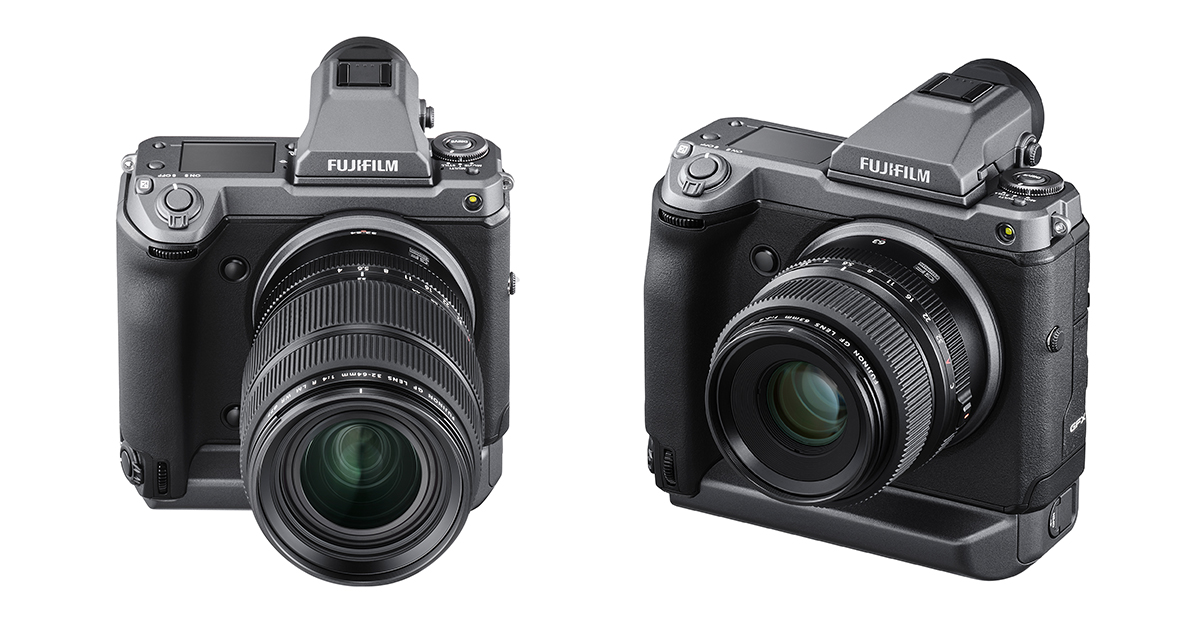 Interestingly, even with a sensor that's 1.7 times the surface area of a standard 35mm full-frame sensor, the GFX 100's about the same size and roughly similar weight compared to Canon and Nikon's top end DSLRs.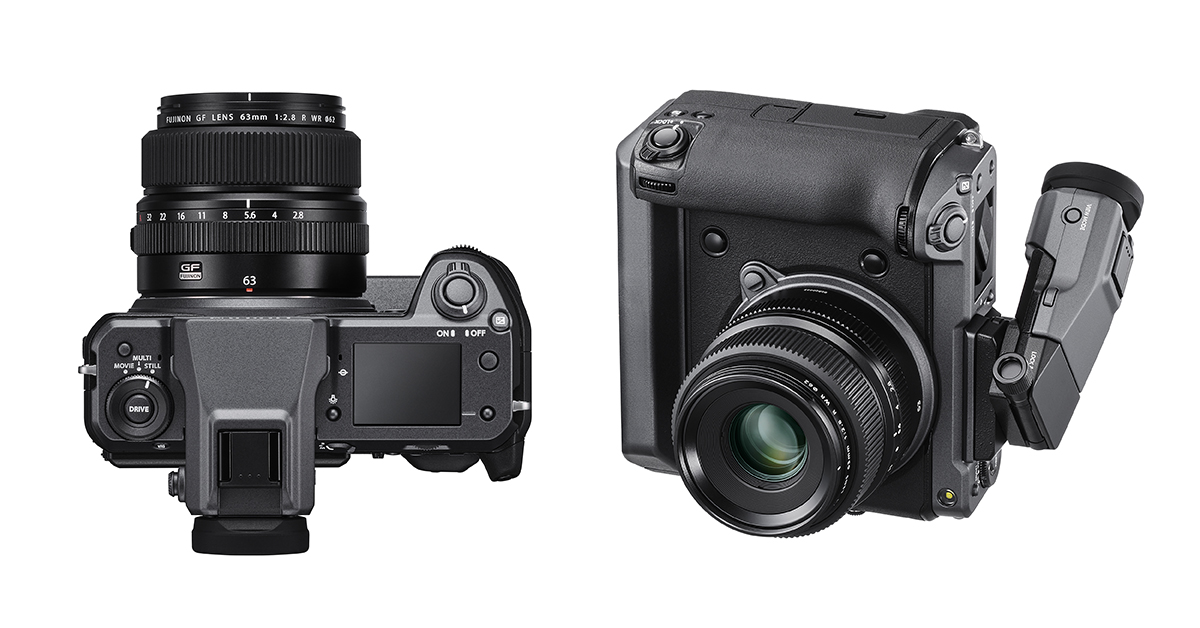 The GFX 100 is expected to arrive in late June with a MSRP of $13,299.99 (body only). Place your pre-order today in store at any Broadway Camera location or online HERE.
See Fujifilm's full press release below:
---
FUJIFILM INTRODUCES THE GFX100, A GAME CHANGER IN DIGITAL CAMERA TECHNOLOGY AND CAPABILITY
-100+ megapixel sensor in a 55mm diagonal length large format offers highest resolution in the history of mirrorless cameras
-Fast, accurate autofocus with the world's first phase detection system, 4K video capability, and in-body image stabilization in a large sensor format[1].
Valhalla, New York, May 23, 2019 – FUJIFILM Holdings America Corporation today announced the upcoming release of its flagship GFX100 mirrorless digital camera, incorporating a newly-developed 102 megapixel (MP), 55mm diagonal length large format image sensor that is designed to deliver image clarity and capability previously unheard of in the photography and video industries.
The GFX100 features several 'world firsts' for a large format camera with an image sensor larger than the 35mm (full-frame) format: including its 102MP back-side illuminated sensor (BSI), in body image stabilization (IBIS) and on-board phase detection hybrid auto-focus (AF) with near 100% coverage. In addition to pioneering features, the GFX100 is fully equipped with Fujifilm's unparalleled color reproduction technology and film simulations. Resulting from years of research and technological innovations, the GFX100 will provide photographers with exceedingly high-quality imagery and best-in-class camera responsiveness for filmmaking and photography in a simple-to-use large format system with a growing selection of lenses.
Offering large-format video capability, the GFX100 is the world's first mirrorless digital camera with an image sensor of this size to offer 4K, 30p video recording capability (4:2:2 10-bit). These groundbreaking features make the GFX100 a camera of unparalleled innovation and versatility, fulfilling photography's intrinsic mission of capturing and recording precious moments that may never be repeated with the utmost image quality.
Resolution Redefined: World's First 100 MP BSI CMOS Sensor in a Mirrorless Camera
The GFX100 pairs a newly-developed back-illuminated 102MP CMOS imaging sensor with Fujifilm's blazingly fast X-Processor 4 processing engine to create a combination capable of outputting 16-bit images with amazing color fidelity, rich shadow detail, and incredible dynamic range. Its back-illuminated structure promotes crisp image quality by bringing the exposure plane in extremely close proximity to the color filter array, which results in ultra-low noise levels and a native ISO of ISO 100.
Noteworthy Stability When It Matters: World's First Five-axis IBIS in a Camera Featuring an Image Sensor Bigger than the 35mm Format
High-resolution image sensors require high-level stability to ensure image sharpness. With built-in 5-axis image stabilization, GFX100 users are reassured that vibrations won't interrupt the capture process. The function offers up to 5.5-stop image stabilization (when using the GF63mmF2.8 R WR lens)[2]. The entire shutter unit is suspended with four springs to minimize the effect of shutter shock. This dramatically broadens the scope of situations where a user can hand-hold the camera and still enjoy the world of 100MP+ ultra-high resolution, pushing the boundaries of photographic expression.
Practical Auto-Focus for Large Format: World's First On-Board Phase Detection Hybrid AF with approximately 100% Coverage
https://fujifilm-x.com/en-ca/cameras/gfx100/
AboutFUJIFILM North America Corporation, ElectronicImaging
For more information, please visit www.fujifilmusa.com/northamerica, go tohttps://twitter.com/FujifilmX_US to follow Fujifilm on Twitter, go tohttps://www.instagram.com/fujifilmx_us/ to follow Fujifilm on Instagram, or go tohttps://www.facebook.com/FujifilmXUS/ to Like Fujifilm on Facebook. To receive news and information direct from Fujifilm via RSS, subscribe at www.fujifilmusa.com/rss.
About Fujifilm
FUJIFILM North America Corporation, a marketing subsidiary of FUJIFILM Holdings America Corporation consists of five operating divisions and one subsidiary company. The Imaging Division provides consumer and commercial photographic products and services, including: photographic paper; digital printing equipment, along with service and support; personalized photo products; film; and one-time-use cameras; and also markets motion picture archival film and on-set color management solutions to the motion picture, broadcast and production industries. The Electronic Imaging Division markets consumer digital cameras, and the Graphic Systems Division supplies products and services to the graphic printing industry. The Optical Devices Division provides optical lenses for the broadcast, cinematography, closed circuit television, videography and industrial markets, and also markets binoculars. The Industrial and Corporate New Business Development Division delivers new products derived from Fujifilm technologies. FUJIFILM Canada Inc. sells and markets a range of FUJIFILM products and services in Canada. For more information, please visit www.fujifilmusa.com/northamerica, go to www.twitter.com/fujifilmus to follow Fujifilm on Twitter, or go towww.facebook.com/FujifilmNorthAmerica to Like Fujifilm on Facebook. To receive news and information direct from Fujifilm via RSS, subscribe at www.fujifilmusa.com/rss.
FUJIFILM Holdings Corporation, Tokyo, Japan, brings cutting edge solutions to a broad range of global industries by leveraging its depth of knowledge and fundamental technologies developed in its relentless pursuit of innovation. Its proprietary core technologies contribute to the various fields including healthcare, graphic systems, highly functional materials, optical devices, digital imaging and document products. These products and services are based on its extensive portfolio of chemical, mechanical, optical, electronic and imaging technologies. For the year ended March 31, 2019, the company had global revenues of $22 billion, at an exchange rate of 111 yen to the dollar. Fujifilm is committed to responsible environmental stewardship and good corporate citizenship. For more information, please visit: www.fujifilmholdings.com.
###
FUJIFILM is a trademark of FUJIFILM Corporation and its affiliates.

© 2019 FUJIFILM North America Corporation and its affiliates. All rights reserved.
CONTACT:
Kimia Moslemi
Swerve PR
kmoslemi@swervepr.com
416-593-5628 ext. 134