Posted by Broadway Camera on 2018 Aug 23rd
Nikon has announced their highly anticipated Z-Series full-frame mirrorless camera, which includes the new Z 6 and Z 7 cameras along with three lenses and a lens adapter that allows for compatibility with over 350 Nikon F-mount lenses.
Nikon Z 7 and Z 6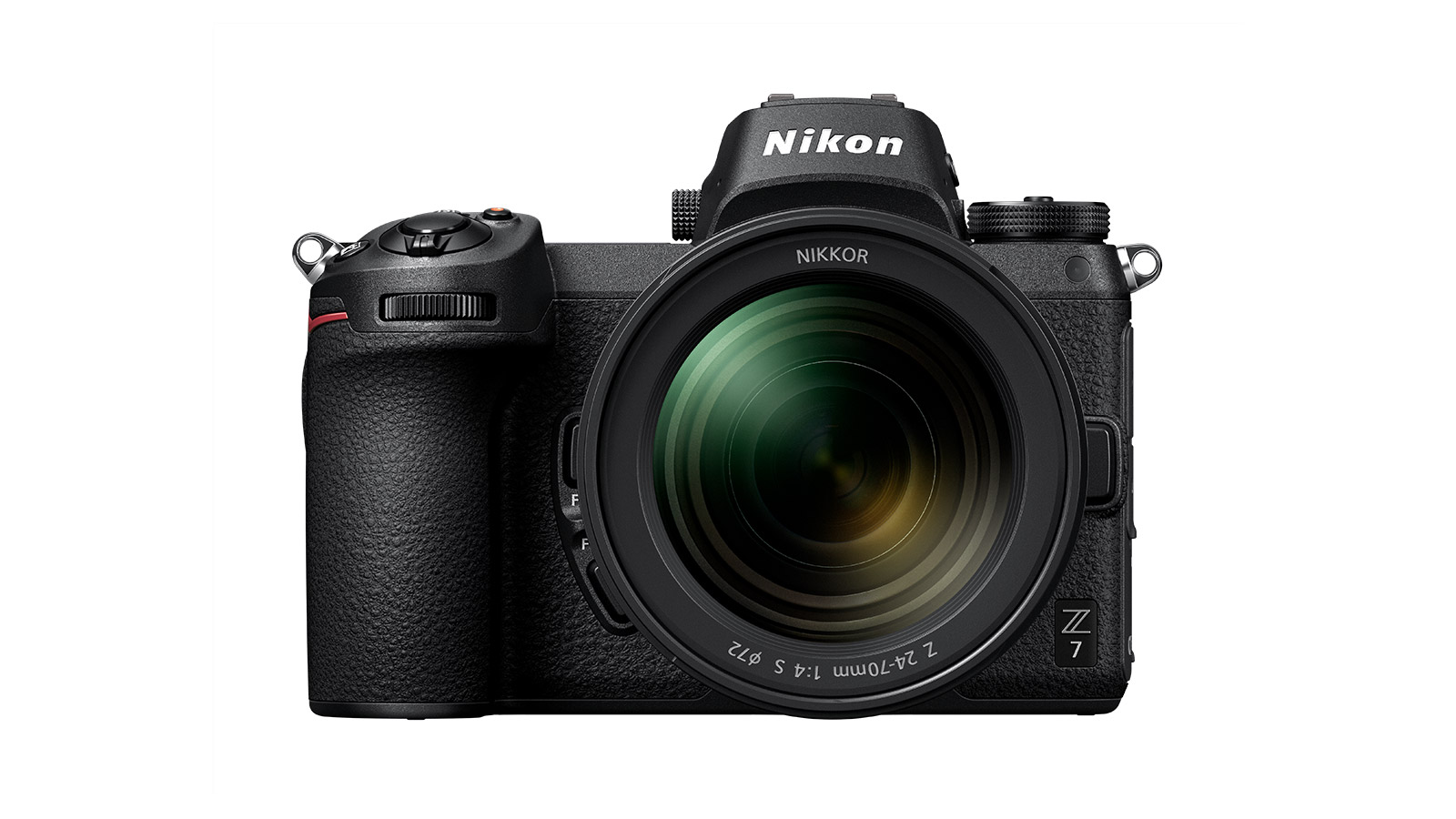 Without looking at the logo plate on the front of the camera, it's difficult to tell the two Z-Series cameras apart. They have several major differences in specifications but they also share many of their features.
Nikon's flagship full-frame mirrorless Z 7 features a 45.7-megapixel full-frame backside-illuminated CMOS sensor and a EXPEED 6 image processor with a ISO range of 64 - 25,600, 9FPS continuous shooting, and a 493-point autofocus system.
The 493 points cover approximately 90% of the frame and the system uses a new hybrid autofocus algorithm which switches between focal-plane phase-detect AF and contrast-detect AF depending on the situation to fine tune focus.
The Z 6 has a 24.5-megapixel full-frame backside-illuminated CMOS sensor designed to be the "versatile multimedia powerhouse". With a ISO range of 100 - 51,200, it has a slight advantage in low-light situations over it's sibling. The Z 6 also features a EXPEED 6 image processor, 12FPS continuous shooting and 273-point autofocus. The Z 6 has the same new hybrid autofocus algorithm as the Z 7, covering the same 90% of the frame but with 273 points.
Both cameras, along with the NIKKOR Z lenses and Mount Adapter FTZ, have environmental sealing against dust and moisture and a magnesium alloy skeleton for extreme durability.
Inside is in-camera 5-axis vibration reduction, which compensates for the equivalent of 5-stops of camera shake. It also works with the Mount Adapter FTZ when paired with a F-mount lens.
The electronic viewfinder is a large, 3.69m dot unit with approximately 100% frame coverage and 0.8x magnification. Underneath is a 3.2-inch, 2.1m dot touchscreen, tilting LCD.
Video capabilities top out at 4K Ultra HD at 30/25/24p with a 10-bit N-Log HDMI output. Both cameras have a single XQD memory card slot.
The Z 7 arrives in September as either body only ($4,399.00) and as a kit with the newly announced Z 24-70mm f/4 S lens ($5,199.00). The Z 6 is scheduled for November and also comes as body only ($2,599.00) and Z 24-70mm f/4 S lens kit ($3,399.00). All models are available for pre-order today.
Z-Series Lenses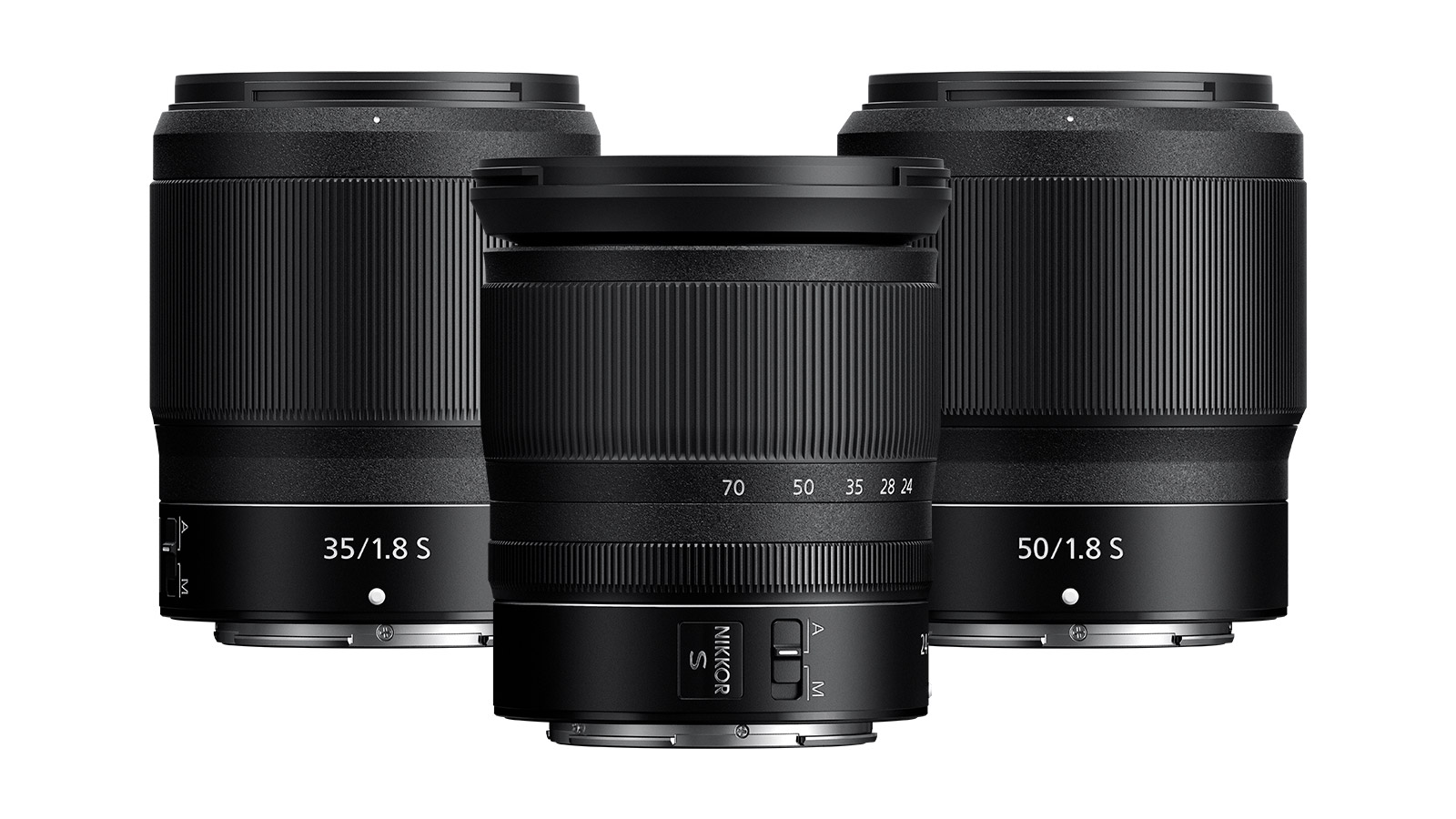 At launch, Nikon will have three lenses for the new Z-Series: the 24-70mm f/4 S which comes as a kit lens with the Z 7 and Z 6, a 35mm f/1.8 S and a 50mm f/1.8 S.

All three are dust- and moisture-sealed and feature Nikon's Nano Crystal Coating.
The NIKKOR Z 24-70mm f/4 S ($1,299.00), NIKKOR Z 35mm f/1.8 S ($1,099.00) and NIKKOR Z 50mm f/1.8 S ($799.00) will all be arriving sometime in the fall of 2018. All models are available for pre-order today.
Sometime in the future, Nikon will also release the tentatively named NIKKOR Z 58mm f/0.95 S Noct, which will be Nikon's fastest lens.
Mount Adapter FTZ
The first question when a company announces a new lens mount is inevitably how it will interact with their previous ones. At launch, Nikon will have the Mount Adapter FTZ available, which provides full compatibility between over 90 current lenses and the Nikon Z mount as well as some functionality with over 360 NIKKOR F mount lenses that are AI type and onward.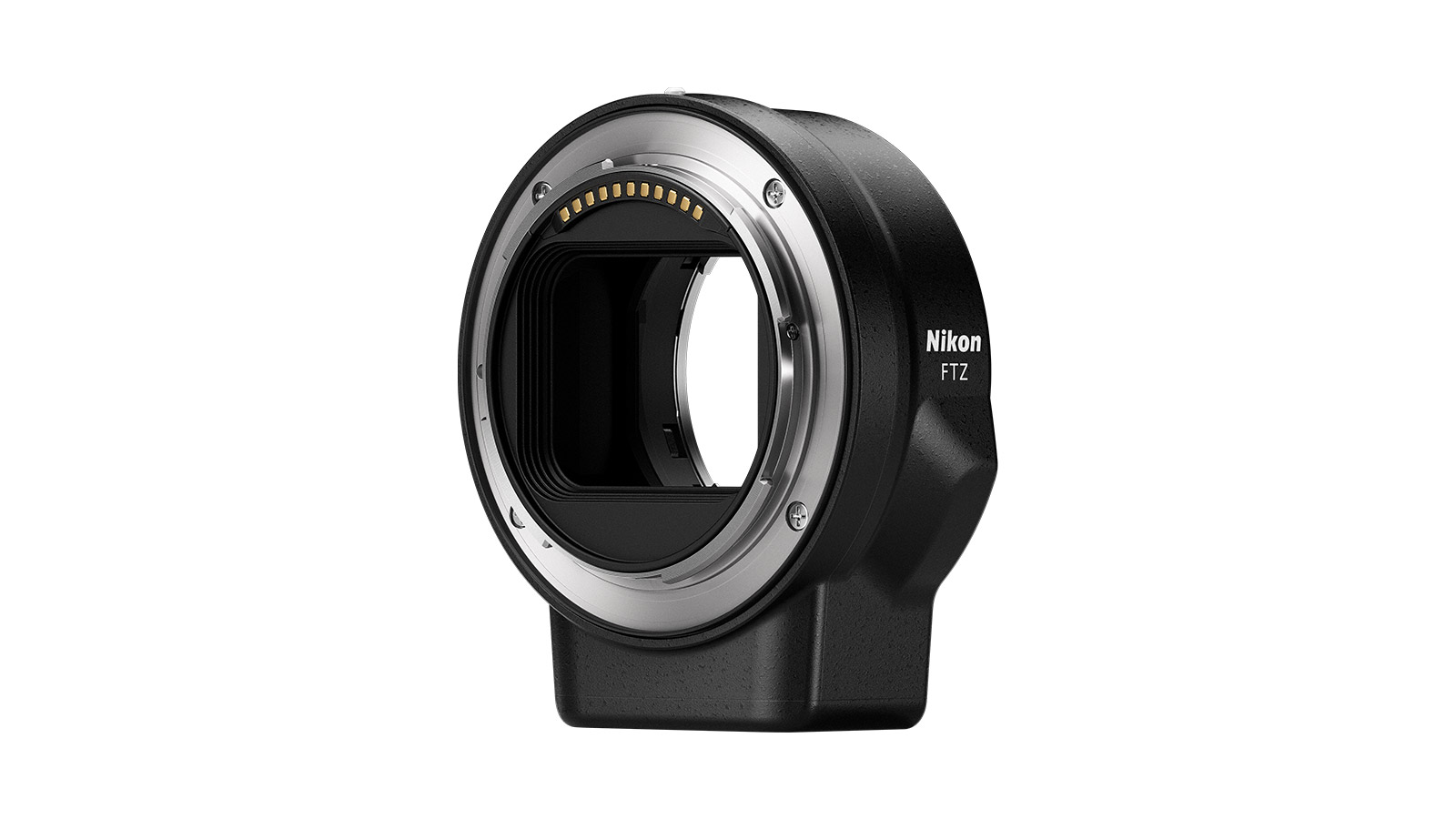 The Z 7's and Z 6's in-camera vibration reduction will have 3-axis stabilization with non-VR lenses while lenses with VR will have the lens vibration reduction work along with the camera's.
The Mount Adapter FTZ will be available in September for $329.00 with an additional $129 savings when purchased with a camera. It is also available for pre-order today.