Eiichi Yoshioka (@tsukinoto) is a street, documentary and festival photographer based in Japan. "In addition to photographing festivals in Kanazawa and the Noto Peninsula, I also enjoy street photography throughout Japan and overseas," he says. This particular photograph that Yoshioka captured with his Sony Alpha 7 III and Sony 135mm f/1.8 G Master shows a unique moment on the streets of Kanazawa, or "Little Kyoto." We connected with him to learn more – keep reading below as he shares a few details on the image.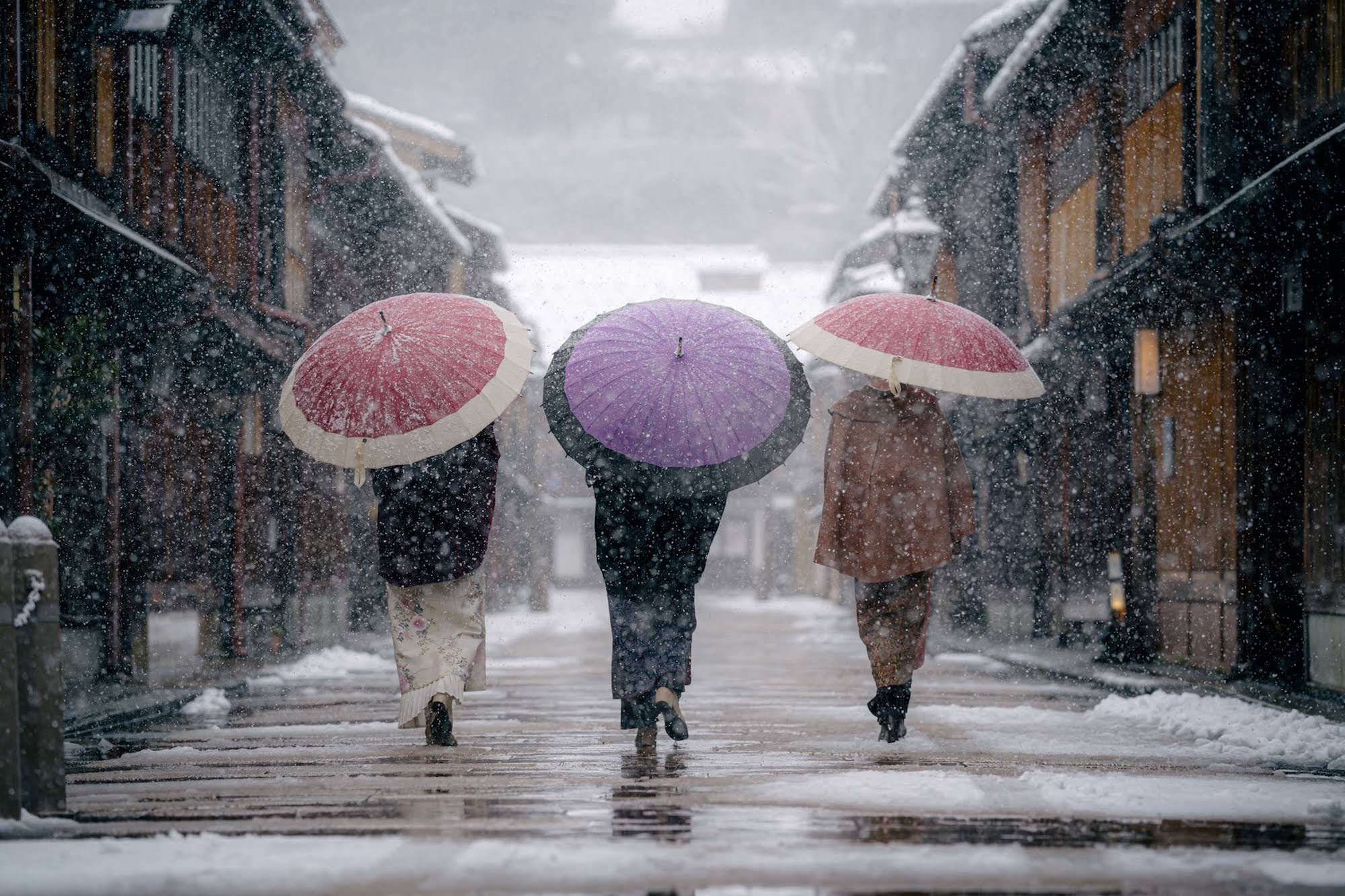 PHOTO BY EIICHI YOSHIOKA. SONY ALPHA 7 III. SONY 135MM F/1.8 G MASTER. 1/1600-SEC., F/2.8, ISO 400
Japan-based street and documentary photographer Eiichi Yoshioka explains how he captured this authentic moment with his Sony Alpha 7 III and Sony 135mm f/1.8 G Master.
"This shot was taken in Kanazawa, Japan," he explains. "Kanazawa is a city called 'Little Kyoto,' and the old-fashioned cityscape remains. I like to take pictures in Kanazawa because I want to cherish Japanese culture. On a day when it snowed heavily, I wanted to take a picture unique to Japan, and I happened to be able to take a picture of the back of a trio wearing kimonos."
He used his Sony Alpha 7 III and Sony 135mm f/1.8 G Master, a combination he credits with helping him deliver fast and sharp results. "I think I was able to capture the sharpness of focus and the delicate parts of snow with a single focus lens," he explains. "This lens is a handy lens for me, and I like it because the subject and background are well blurred. I set the aperture to f/2.8 and focused on the umbrella held by the woman in the center of the image. "I used Adobe Lightroom to edit this photo. In this photo, I didn't want to do any over-editing that would be different from reality. I lowered the contrast, and the white level and black level are used to balance the subject and the surroundings."
"I am very pleased to have come across this scene, and I am glad that many people have wanted to go to Kanazawa after seeing this picture. I believe in the possibility of one photo, and I would like to continue taking photos in Kanazawa where I can experience Japanese culture."
See more of Eiichi Yoshioka's work on Instagram @tsukinoto.
Original: https://alphauniverse.com/stories/photo-of-the-day...