Sony announced their longest full-frame lenses to date with the FE 200-600mm F5.6-6.3 G OSS and the FE 600mm F4 GM OSS. The two new telephoto lenses use Sony's latest and most advanced lens technologies, making them some of Sony's best for sports and wildlife.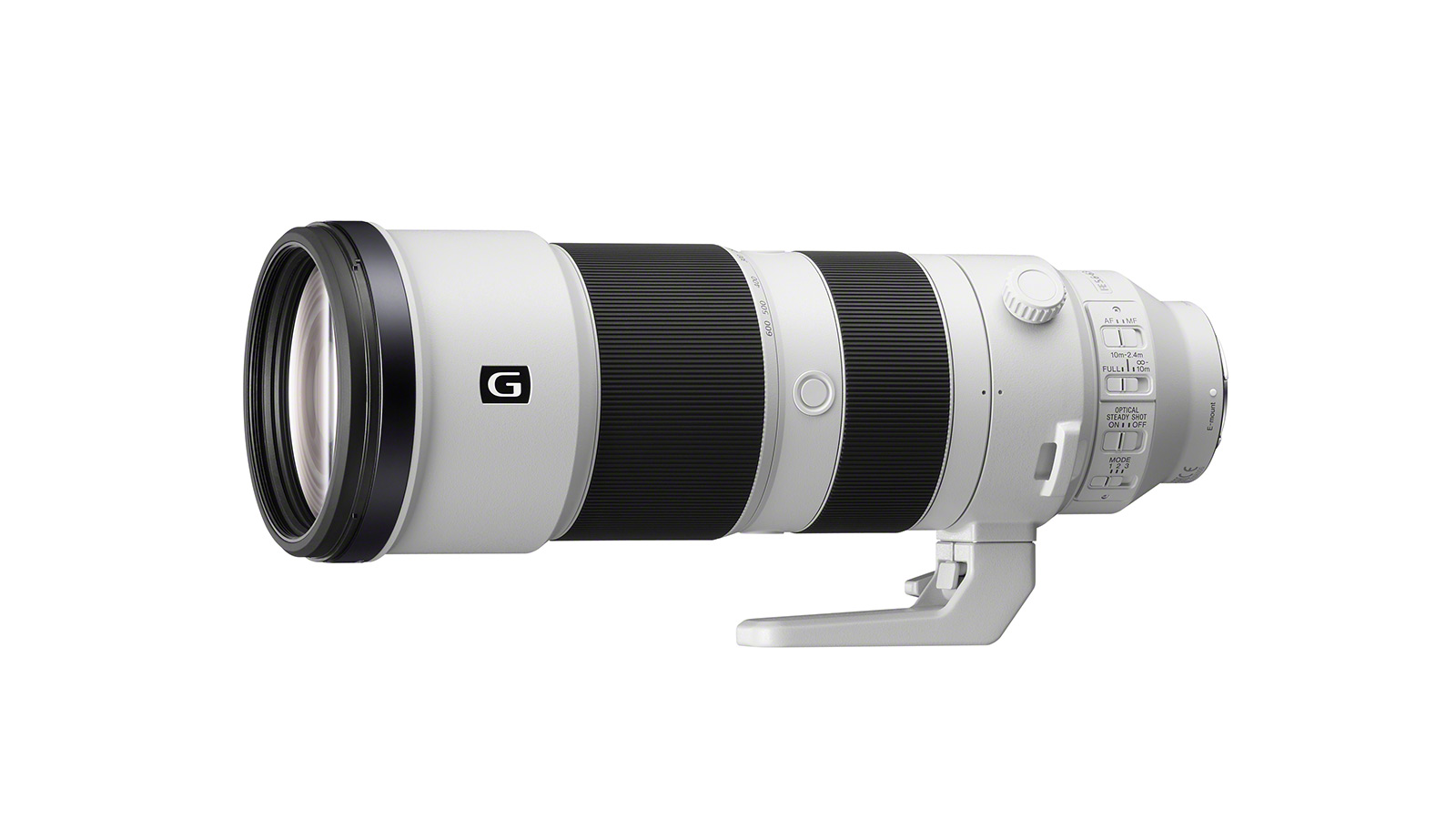 Sony's furthest reaching zoom features five extra-low dispersion glass elements and an aspherical element for minimizing chromatic aberration as well as Sony's Nano AR coating for reducing reflections, glare and ghosting. An 11-blade circular aperture creates beautiful bokeh.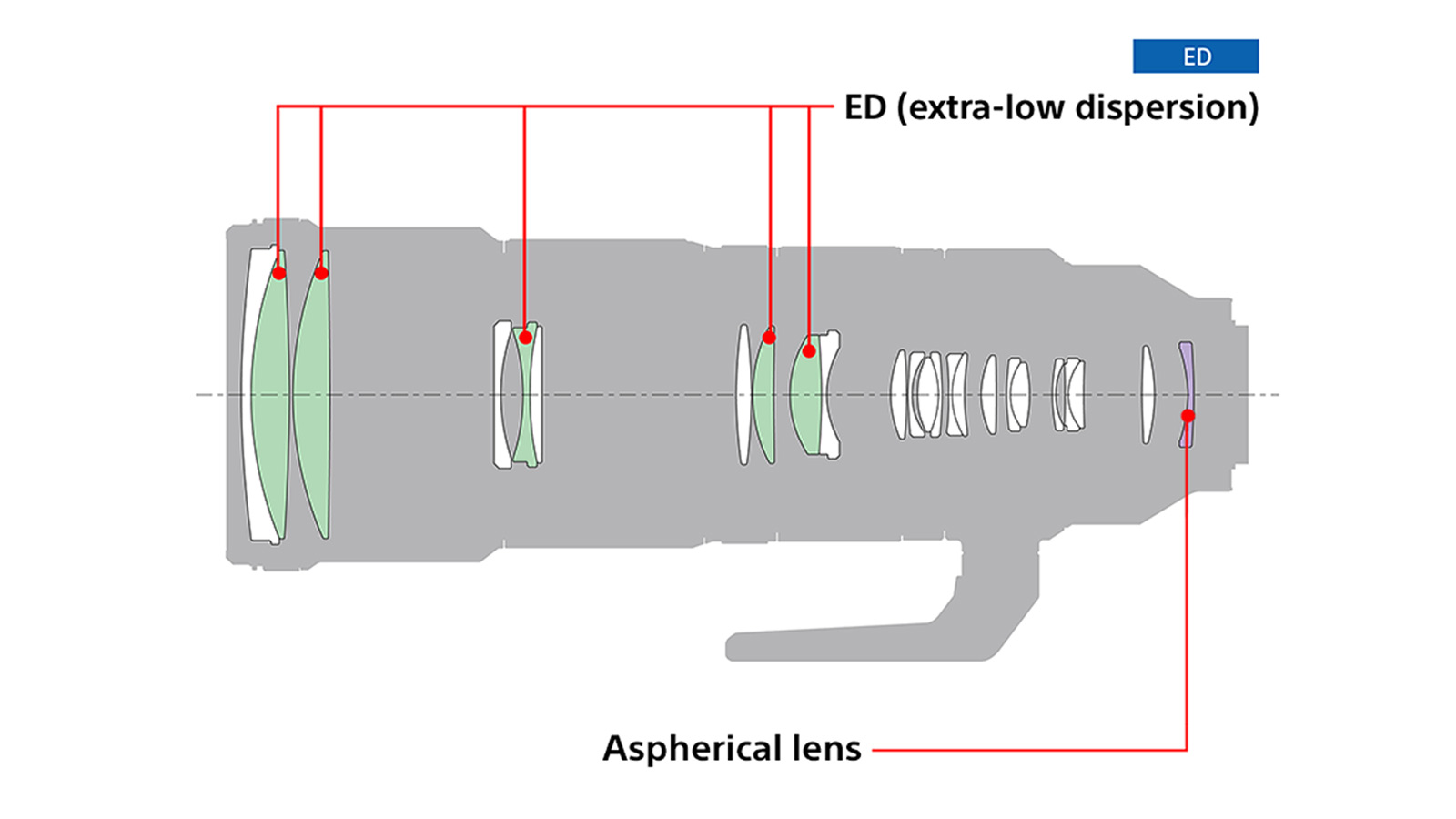 The FE 200-600mm F5.6-6.3 G OSS focuses quickly on fast moving subjects thanks to Sony's Direct Drive SSM focusing system which works fast and accurately while staying quiet to avoid disturbing sensitive wildlife.
On the barrel of the lens are three "customizable focus-hold buttons" in addition to other lens controls such as a focus range limiter and controls for the three different Optical SteadyShot image stabilization settings.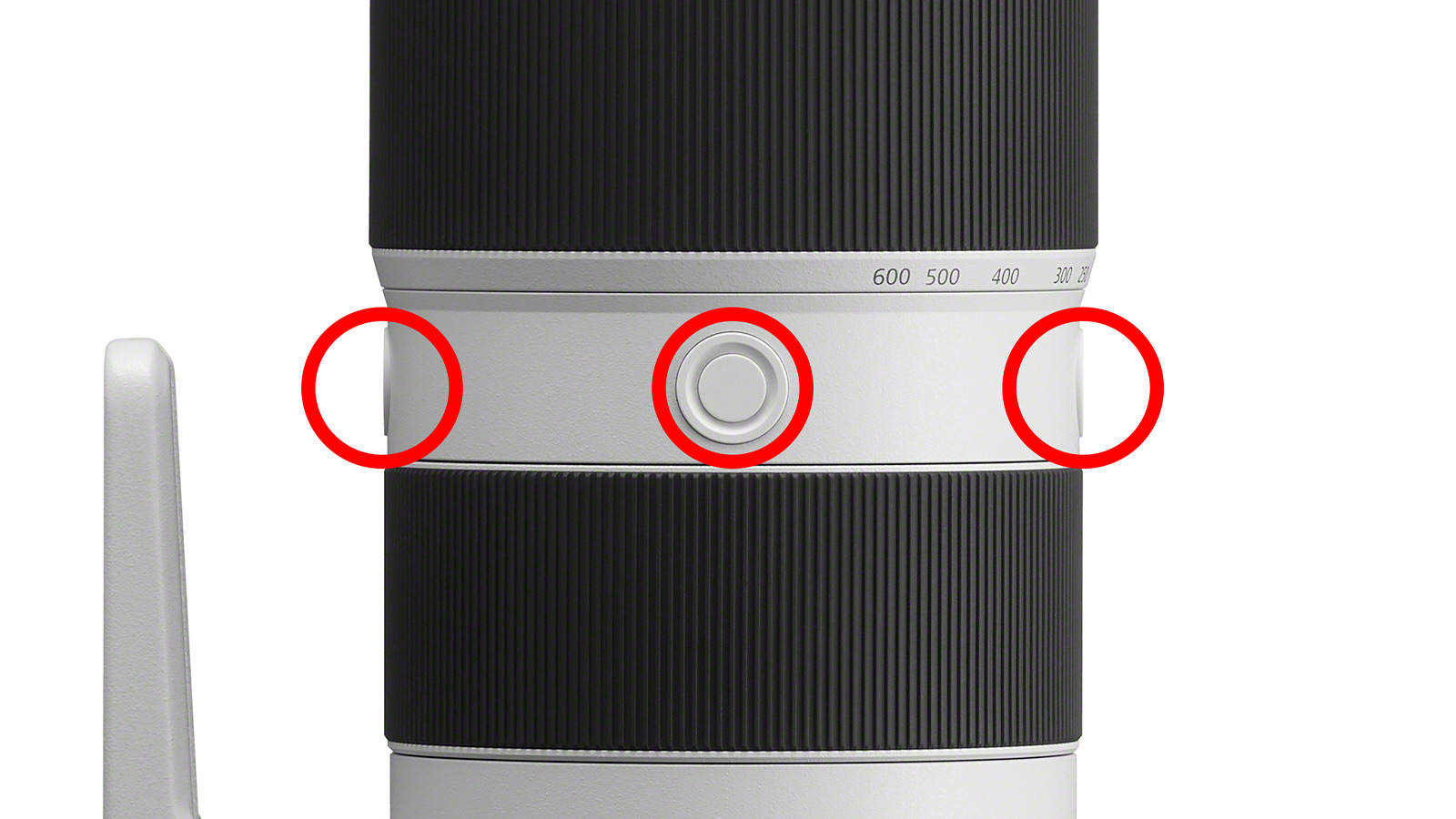 The FE 200-600mm F5.6-6.3 G OSS is ready for bad weather thanks to it's dust and moisture resistant design as well as an internal zoom mechanism which keeps the overall lens length the same throughout the zoom range.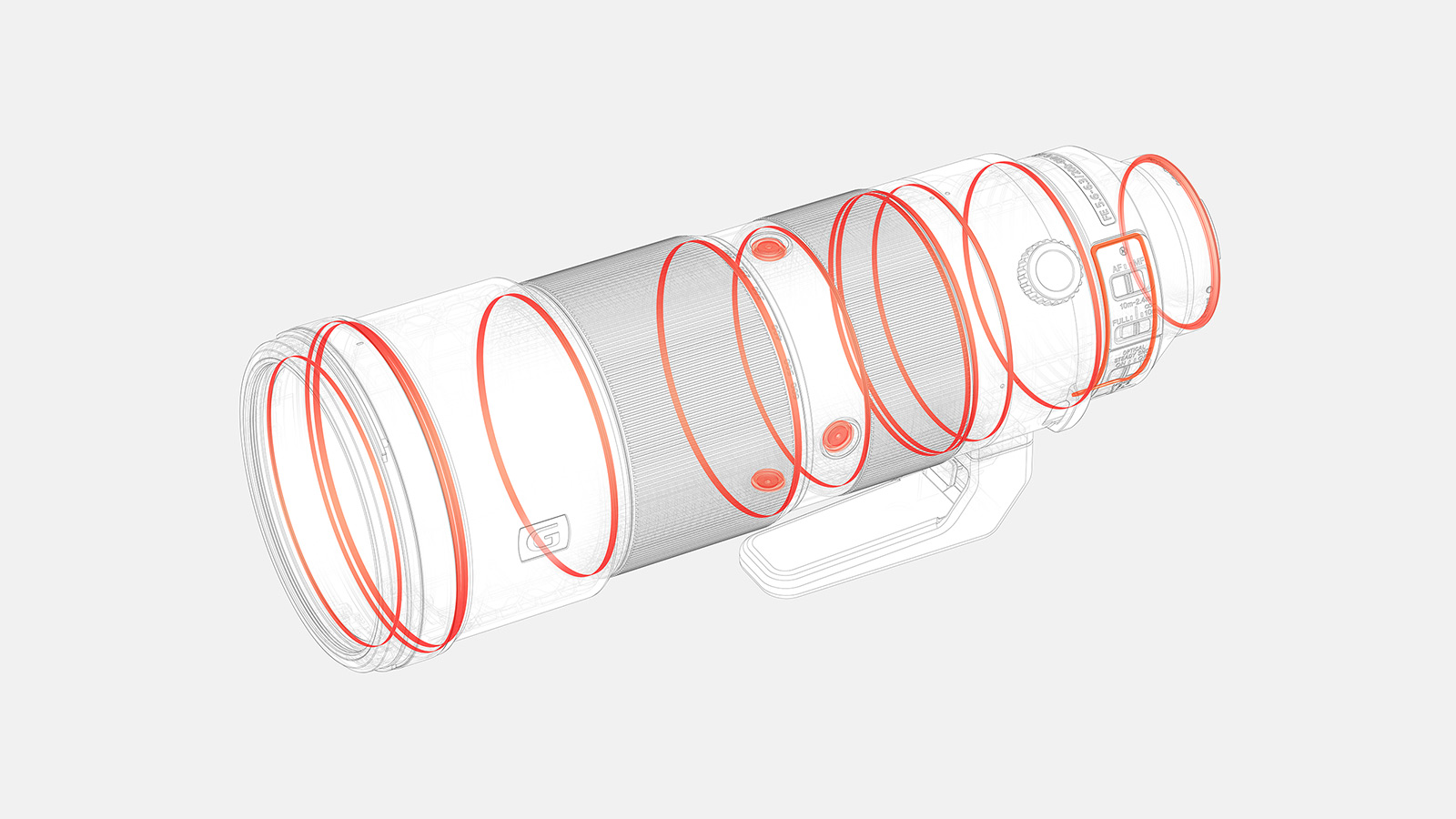 The Sony FE 200-600mm F5.6-6.3 G OSS is expected to arrive in August 2019 with an estimated MSRP of $2,599.99.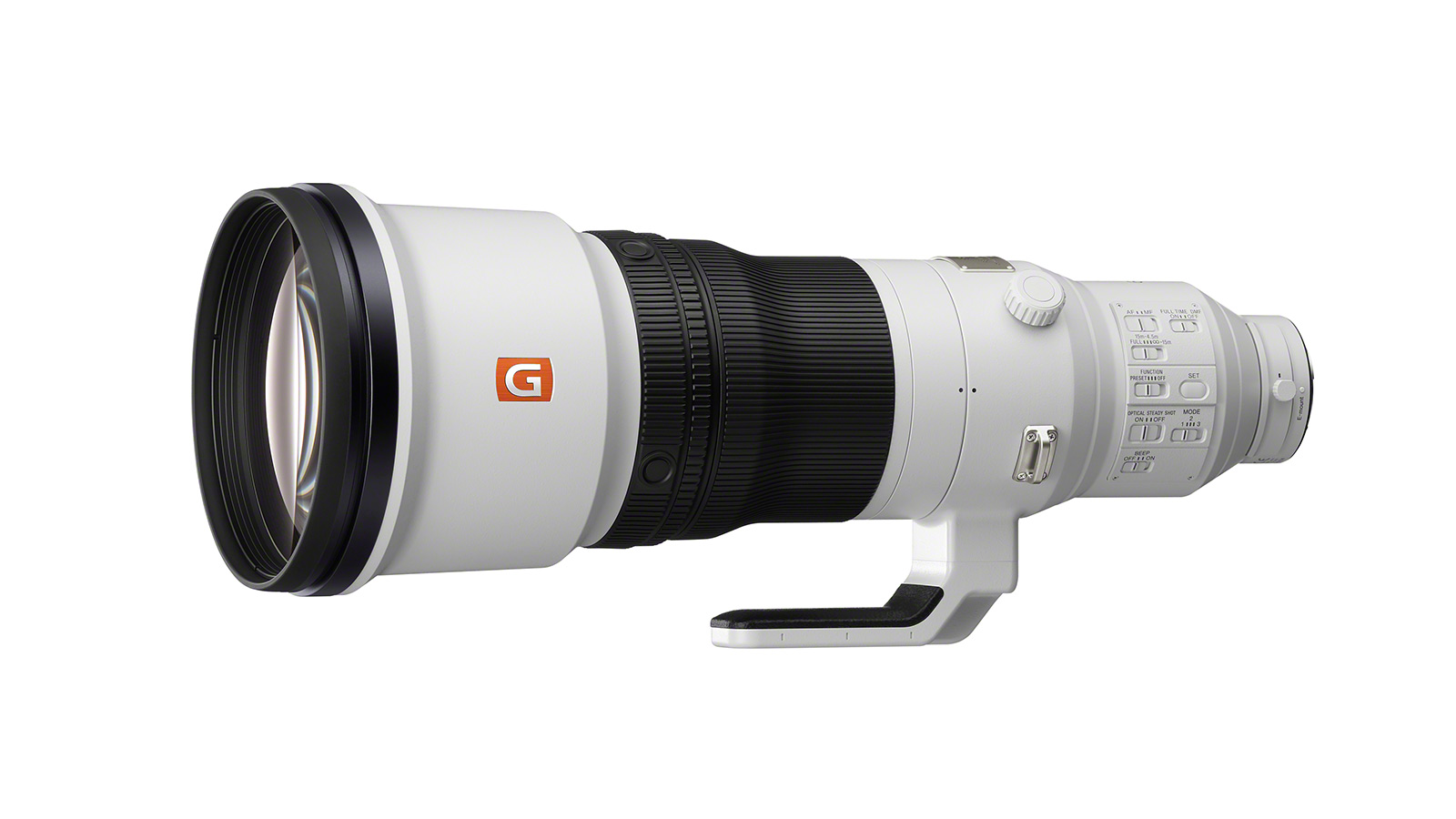 Sony's longest prime lens, the FE 600mm F4 GM OSS, is actually the lightest lens in it's class at 6.71 pounds. Made for sports, wildlife and news photographers, the 600mm features a unique optical design with a large extreme aspherical (XA) element for suppressing all forms of telephoto lens aberration as well as three flourite elements for minimizing chromatic aberrations.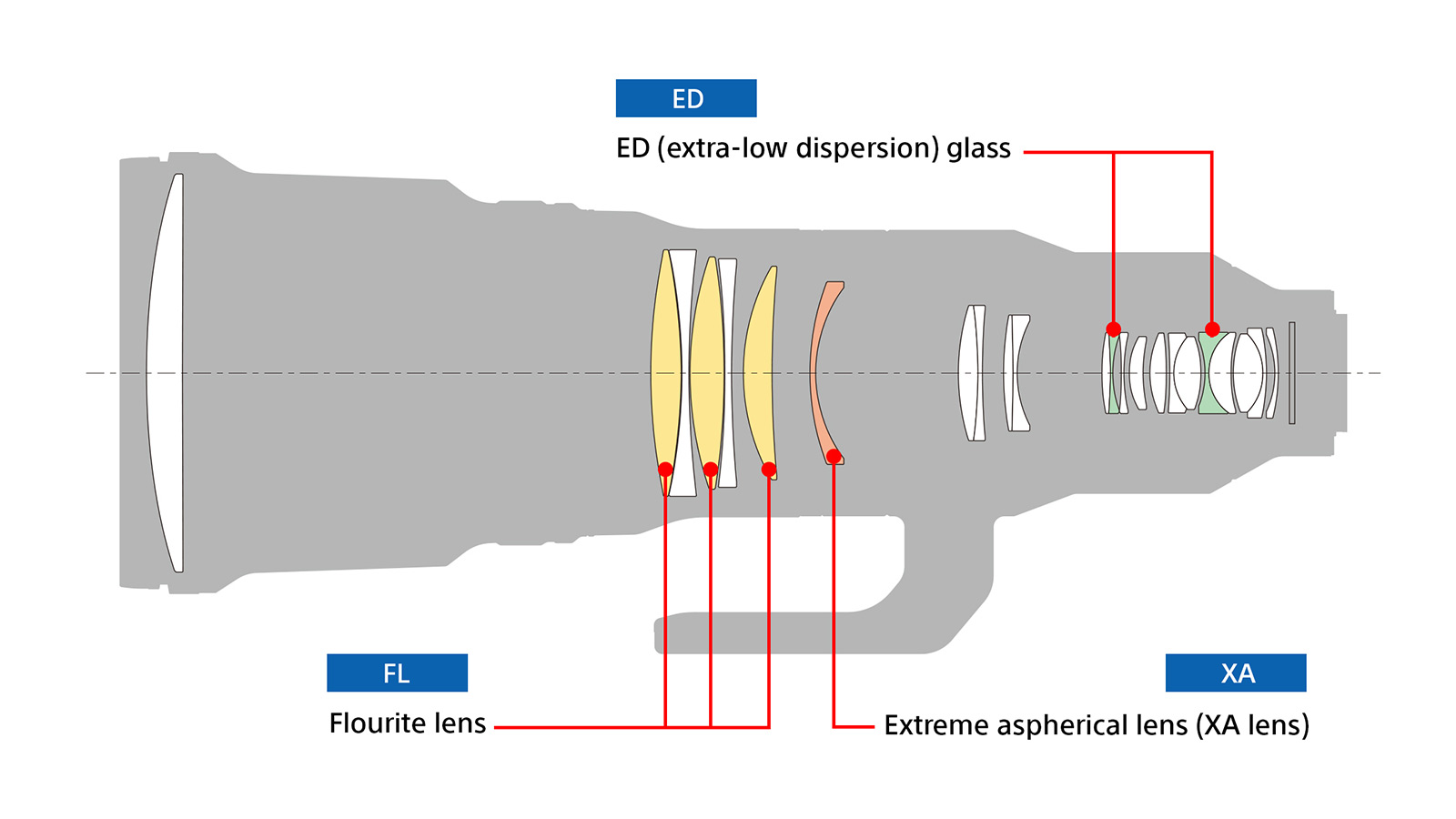 The lens is constructed from magnesium alloy with a lightweight carbon fiber hood and significant dust and moisture sealing.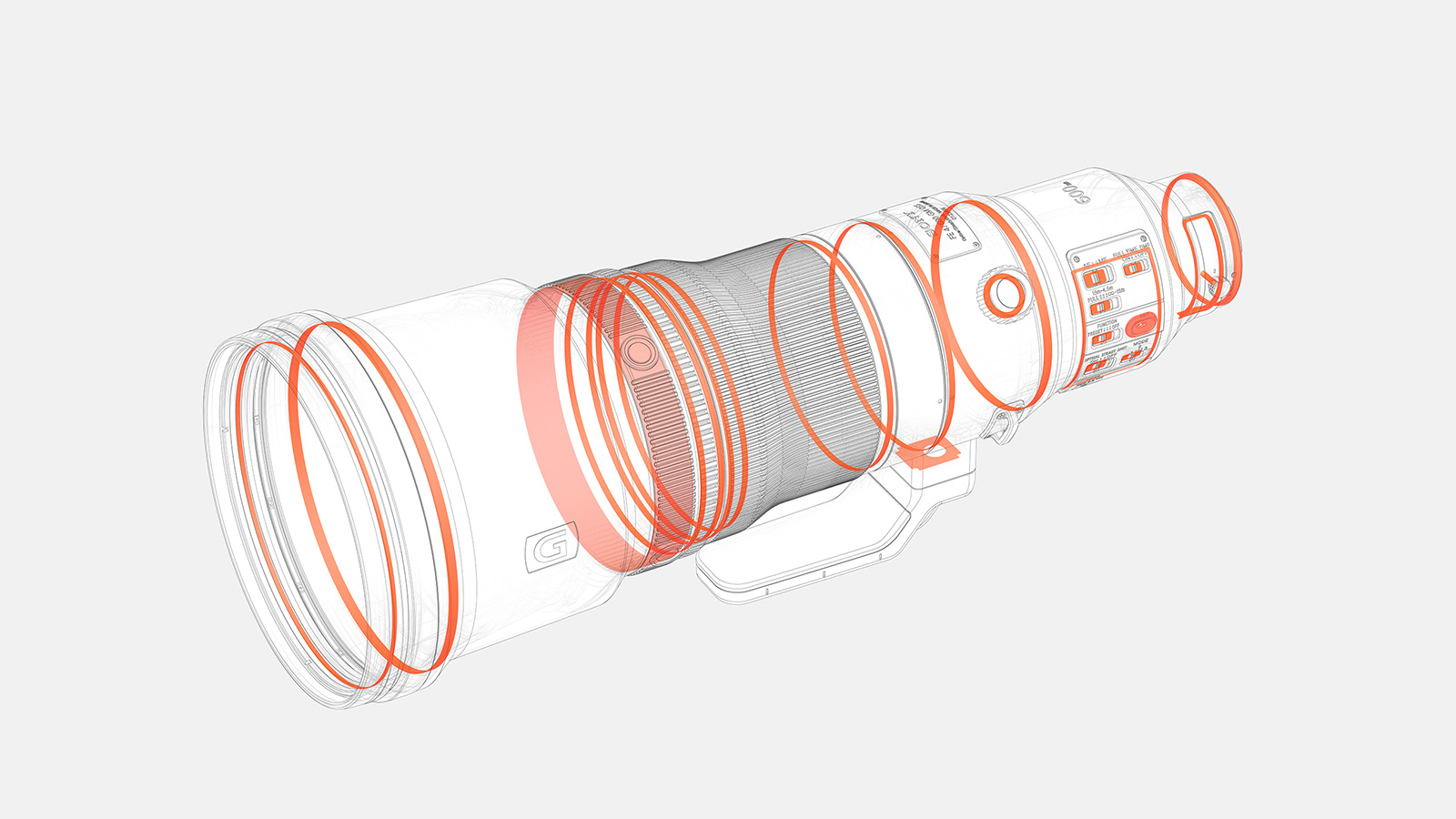 On the barrel are controls for the Optical SteadyShot system as well as a full-time DMF switch so the photographer can make fine tuning adjustments anytime with the manual focus ring. On the back is a drop-in slot which accepts 40.5mm filters in addition to Sony's own VF-DCPL1 Drop-in Circular Polarizing Filter. There's also a customizable function ring for 'Preset' and 'Function' settings.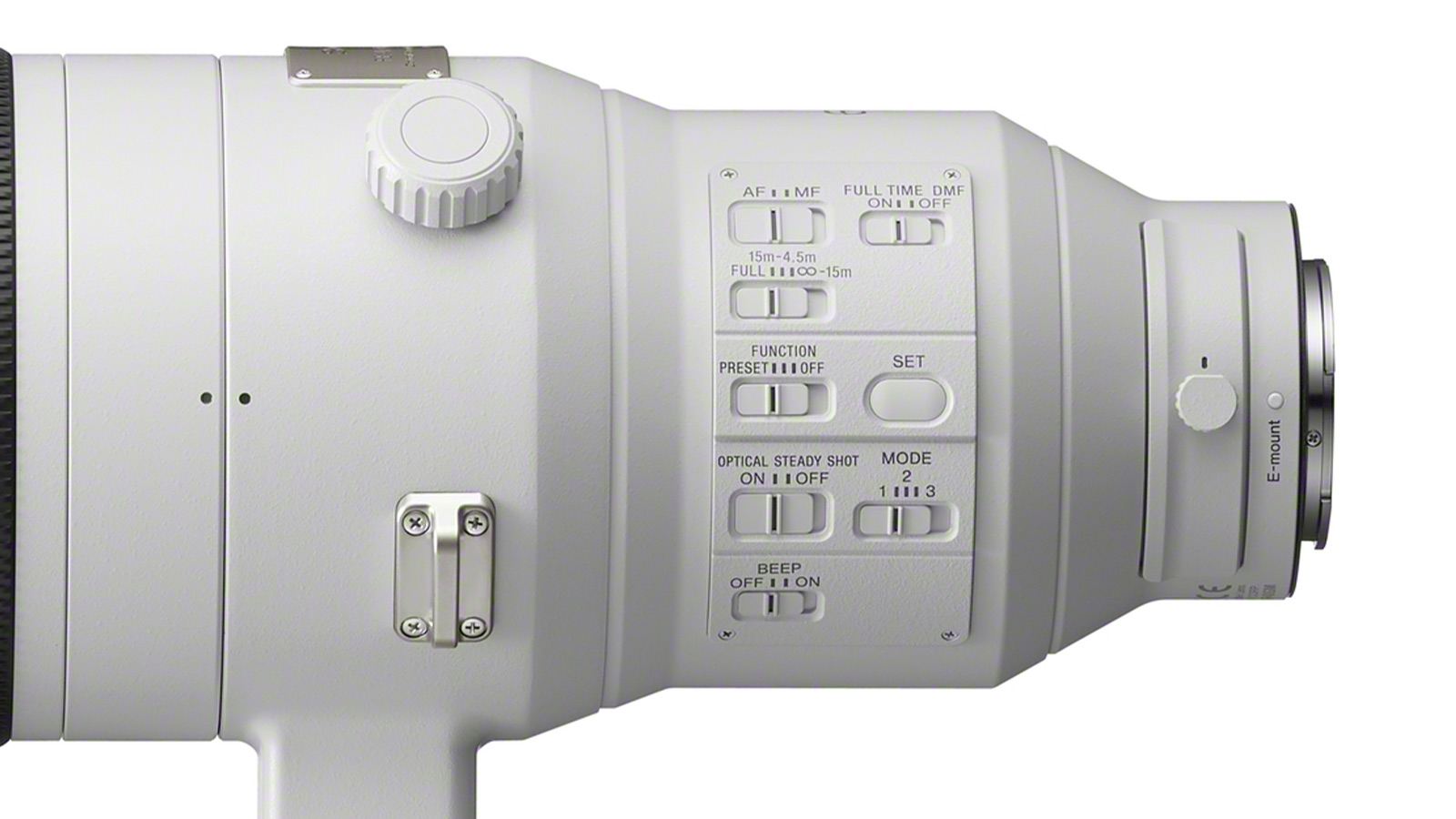 The Sony FE 600mm F4 GM OSS is expected to arrive in August 2019 with an estimated MSRP of $16,899.99.