Petri Mäkitalo (@petri_makitalo) is a professional video editor and passionate wildlife photographer who started his career as a videographer in the beginning of 2000 and eventually transitioned to a video editor role. Over the past 20+ years, he has edited award-winning series ranging from reality shows and commercials to documentaries. "My first own video camera was the legendary Sony DSR-PD150," he explains. After experiencing Sony's exceptional video quality in my work and editing projects over the years, it was an easy decision to opt for Sony Alpha mirrorless cameras."
Product Preview – In This Article You'll Find:
– Sony Alpha 1
– Sony FX3
– Sony 24-70mm f/2.8 G Master II
– Sony 70-200mm f/2.8 G Master II
– Sony 400mm f/2.8 G Master
– Sony 1.4X Teleconverter
– Sony VG-C4EM Vertical Camera Grip
When discussing his history, Mäkitalo mentions his musical journey. He has DJ'd for Tomorrowland and Ultra festivals, and despite the energetic atmosphere of clubs, has found solace in the tranquil countryside. One of his reasons for moving to the countryside was to have easier access to photograph animals near home. Working with artistic professions naturally influences his wildlife photography. "I wish to present nature and animals as beautiful art," he says. "My mission is to create an artistic gateway to nature through my photographs. And that's what it is all about – helping people to see the beauty of nature and also to give nature the appreciation it deserves." We connected with Mäkitalo to get a look insode his bag and to find out how he uses everything from his Sony cameras and lenses to ghillie suits and insulated pads.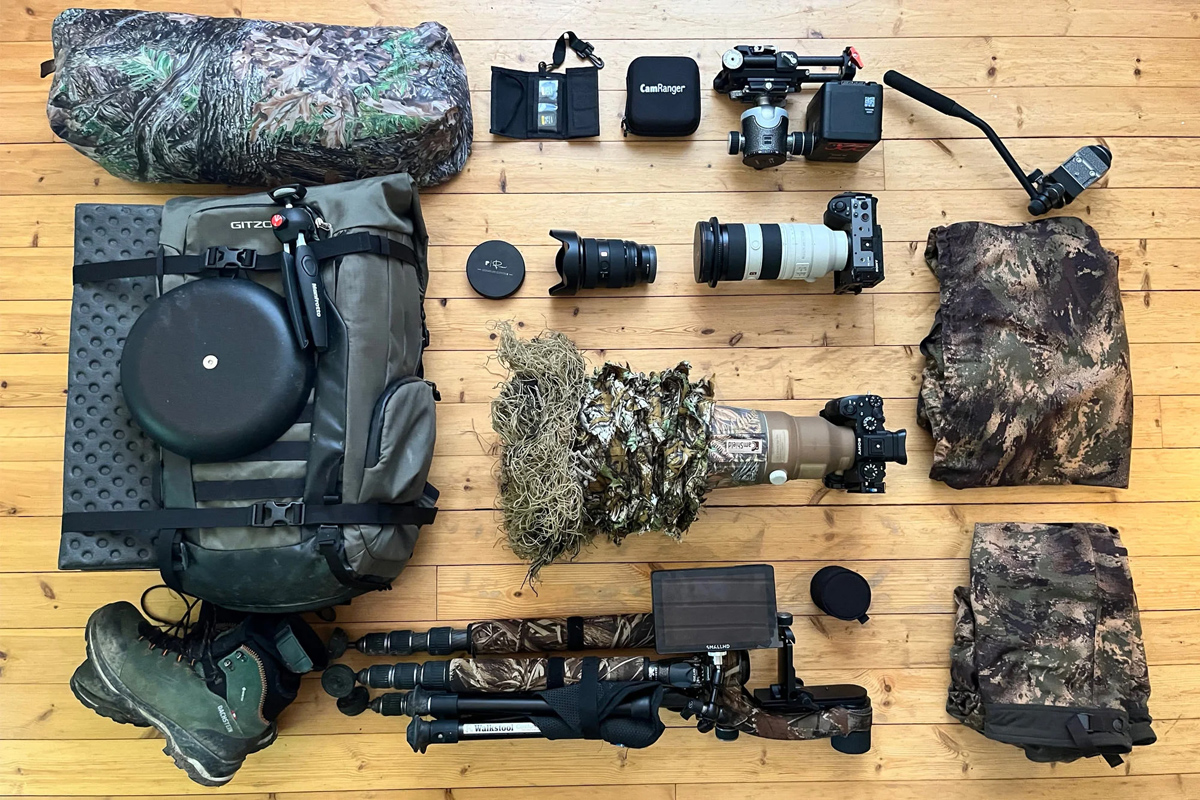 Cameras
Sony Alpha 1: I started with the Sony Alpha 7R II and then transitioned to the Sony Alpha 9 before finally landing on my Sony Alpha 1. The Sony Alpha 1 is not only my workhorse but also a cornerstone of my wildlife photography. The Sony Alpha 1 is truly a dream camera for my wildlife photography because I need a reliable camera in fast-paced animal encounters. When photographing animals I need AF to lock in the eyes of the subject rapidly, sometimes there's no time to waste in those encounters.
I also absolutely need a silent shutter because I don't want to reveal my hiding spot. Since I mostly photograph wildlife during sunset or sunrise, one of the most critical factors for me is the ISO performance in low-light conditions. The Sony Alpha 1 handles those situations well. One of the best aspects of the Sony Alpha 1 is also the size of the files. There is room for cropping, and large prints can be successfully produced. Sony Alpha 1 has exactly the features I need for my own photography style - and not to mention equally impressive video capabilities.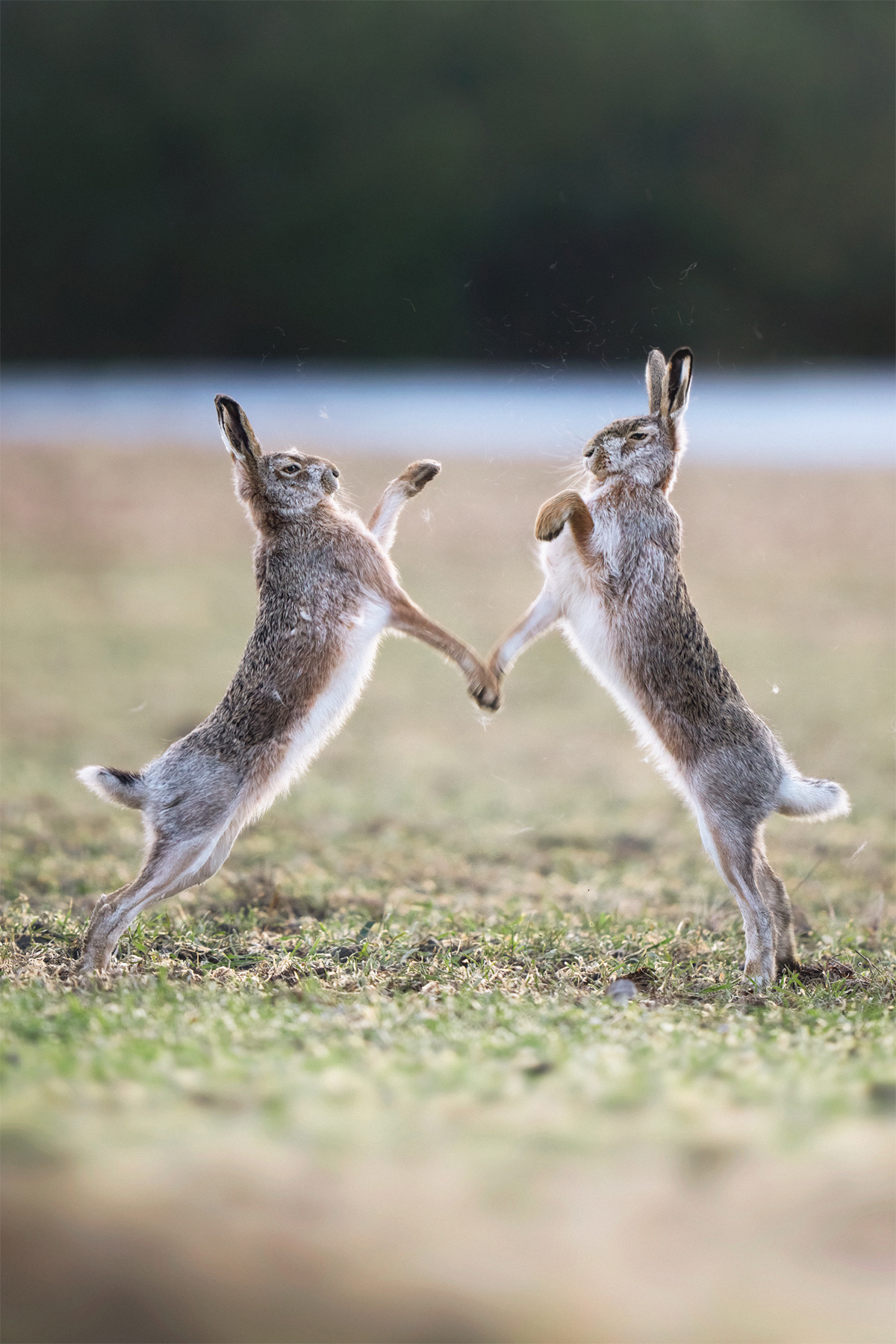 Photo by Petri Mäkitalo. Sony Alpha 1. Sony 400mm f/2.8 G Master. 1/500-sec., f/2.8, ISO 1600
Here's an example of how the Alpha 1 saved my day: I was photographing in fields when suddenly, out of nowhere, a fox appeared in my sight. It was a nursing fox, so she was clearly hunting for food. I started photographing her as she approached my location. The fox stopped and turned her head, seemingly listening to a vole moving at the bottom of the ditch. Then something unbelievable happened: the fox jumped high in the air and pounced on the vole.
It was more of a point-and-shoot situation for me. The moment passed so quickly that I had to check afterwards what I actually captured on the memory cards. And the Sony Alpha 1 saved the day. The feeling of success was incredible because it was the first time in my life that I managed to photograph a hunting, jumping fox. Even the lighting was perfect, creating golden borders around the fox. If I hadn't had a silent shutter, incredible autofocus, and large file sizes, I wouldn't have successfully made the image.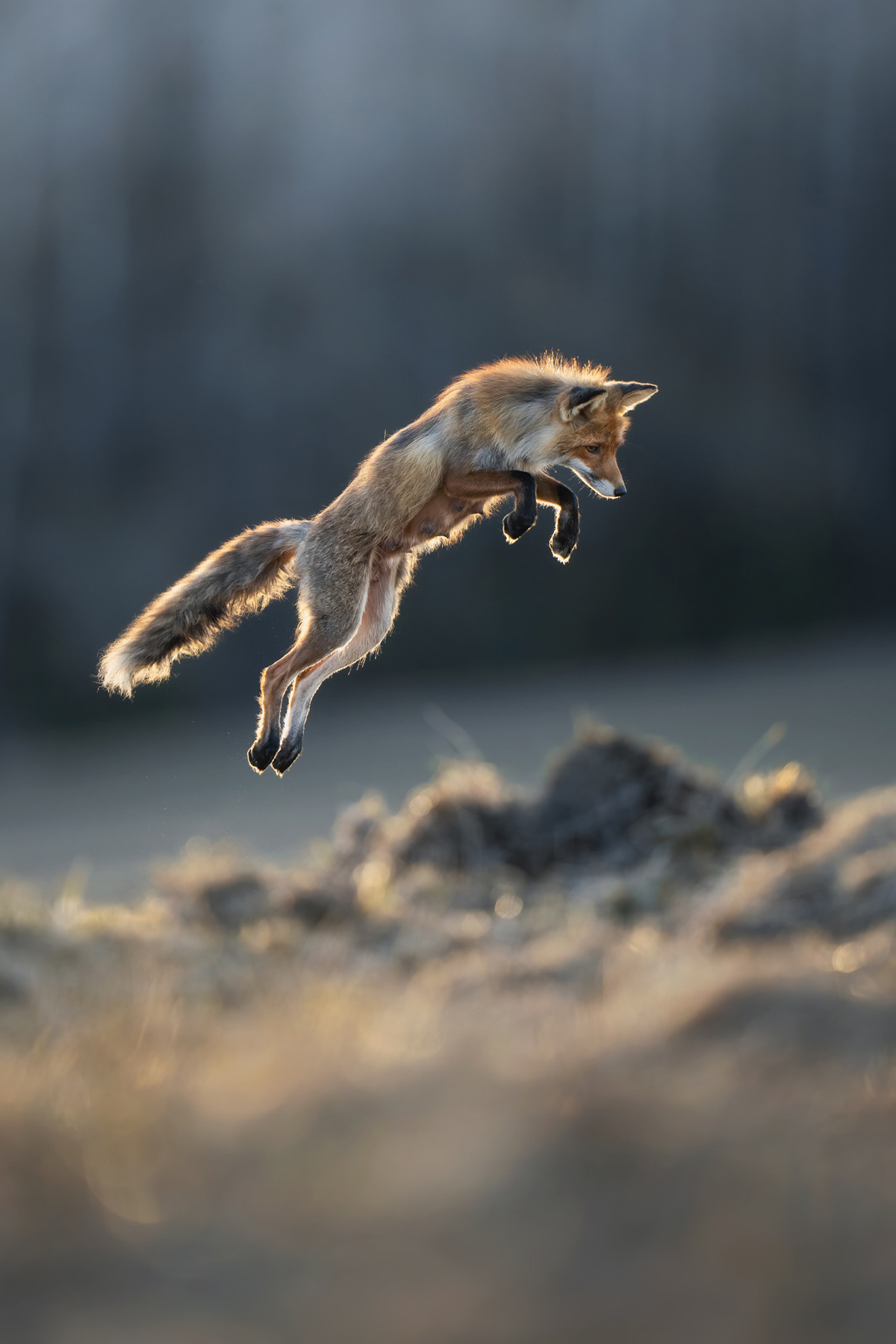 Sony FX3: Recently, I have decided to revisit my roots and document animals through video as well. One of the key requirements for the camera purchase was that it needed to fit into the bag along with other belongings. The Sony FX3 was an obvious choice due to its compact size and the quality of output it produces. Once again, it was crucial for the camera to perform well in low-light conditions during dusk and dawn. With the FX3's dual base ISO, Cine EI, I can capture clean footage even in low-light situations at ISO 12,800.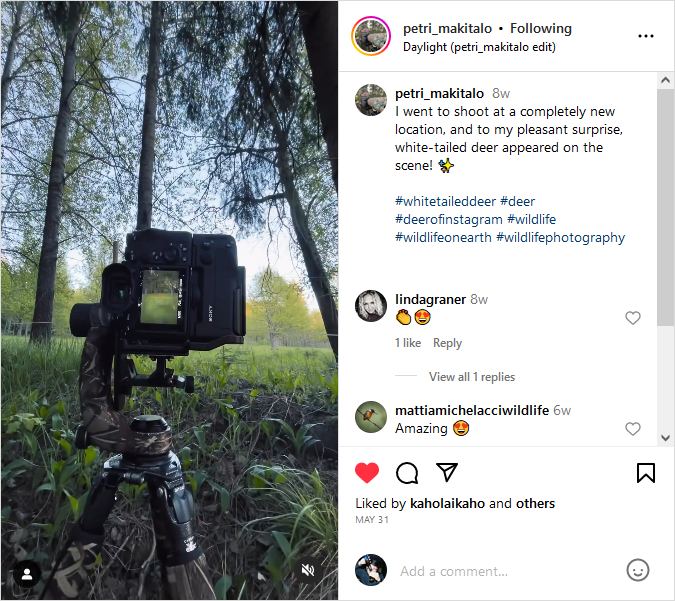 Lenses
Sony 24-70mm f/2.8 G Master II: I use this lens when filming with the FX3, and alternatively, with the Alpha 1 when photographing remotely. Using a wide-angle lens in wildlife photography can capture intriguing and intimate shots.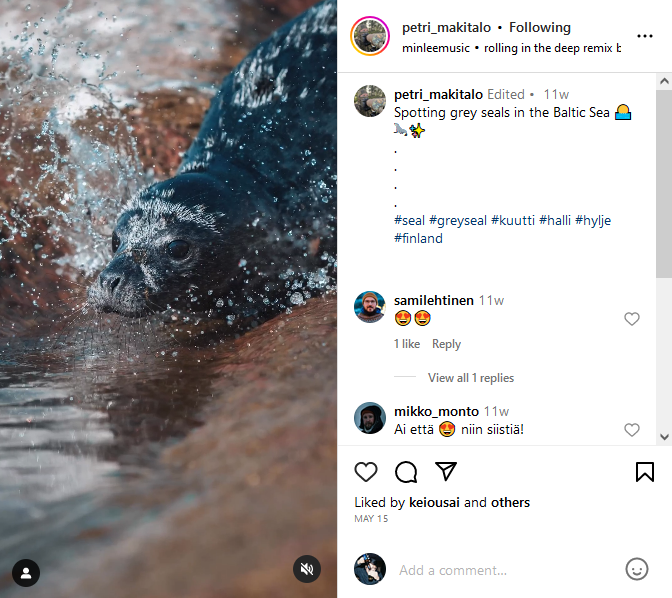 Sony 70-200mm f/2.8 G Master II: It's an incredibly sharp and lightweight lens. I rely on this lens when filming with the FX3 or when I want to capture the surroundings of the animal in my shots. It's my go-to lens for scouting new shooting locations as it allows me to walk light while providing the flexibility and reach I need. Also works well with the 1.4X teleconverter.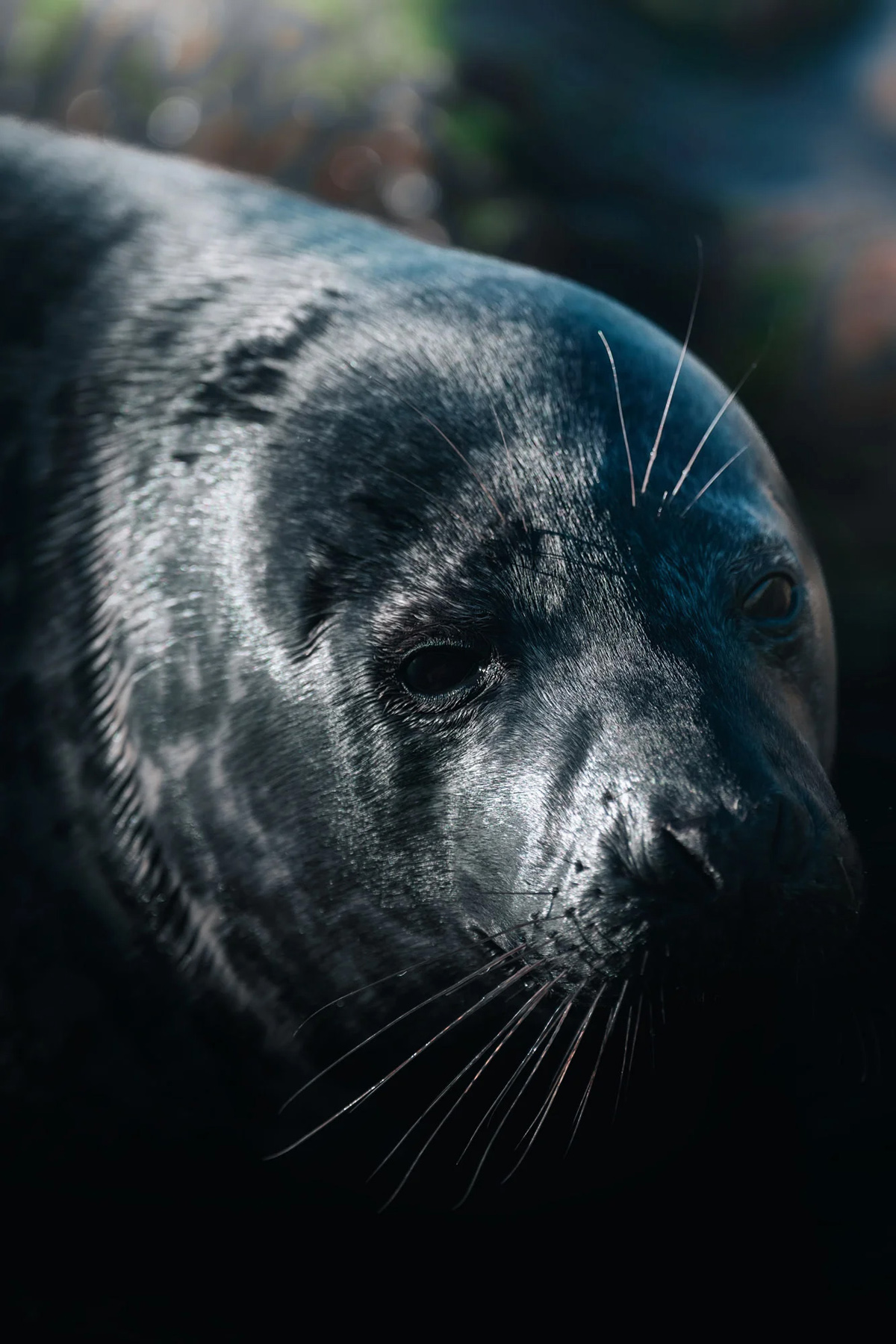 Photo by Petri Mäkitalo. Sony Alpha 1. Sony 70-200mm f/2.8 G Master II.
Sony 400mm f/2.8 G Master: It's the lens that stays on my Alpha 1 the most of the time. Its superior optical quality allows me to capture those blue and golden hour mammal shots that would otherwise be impossible to achieve. Sometimes I want to present animals in a dreamy and ethereal way. The creamy bokeh produced by this lens enables me to achieve this artistic vision. Undoubtedly, it is the best lens purchase I have ever made.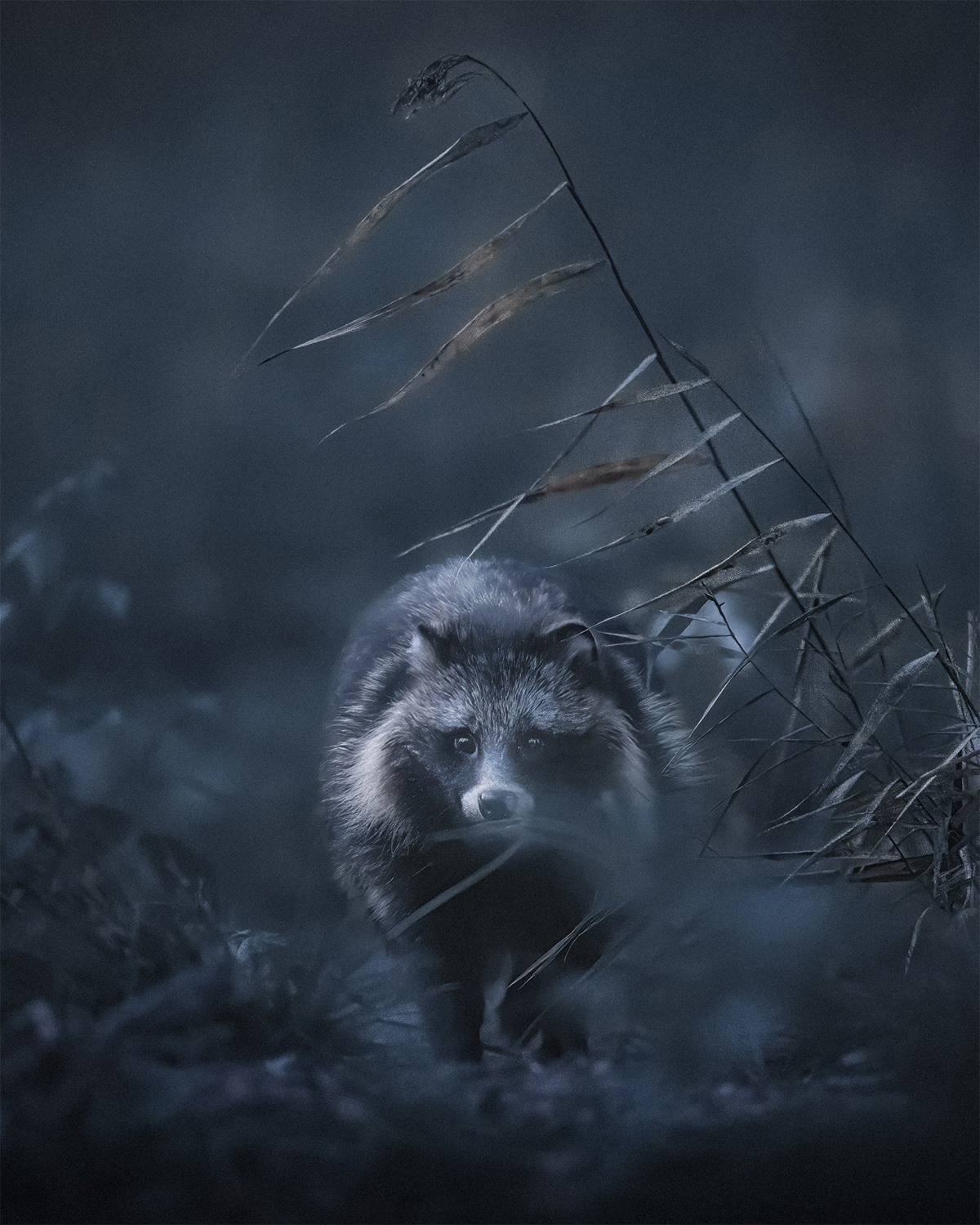 Photo by Petri Mäkitalo. Sony Alpha 1. Sony 400mm f/2.8 G Master. 1/125-sec., f/2.8, ISO 12800
It was the eve of May Day, a big national celebration day in Finland. In my location there were no animals and the people had vanished too – probably they were celebrating with balloons and sparkling drinks. I had a few animal sightings this evening, but unfortunately the subjects were too far away to be photographed. The sun had already set and photographing started to become impossible as the evening had begun. I decided to go home.
After four hours in the field, without any good shots fired, I was walking back to the car with the chin in my chest, until I saw some movement right in front of me. It was a fox running towards me! The fox sat down in front of my camera, as if knowing this camera guy needs to get his pictures done before going home. The fox was just patiently sitting there, letting me adjust my tripod and settings.
My hands were literally trembling from happy excitement. And what a shot I got! The fox really gave me a reason to celebrate. Residential lights behind the fox are like May Day celebration balloons. The fox itself looks like it's heading back to the nest after the most successful night out. I felt that this piece of art has to be named 'The Last Bus Home'.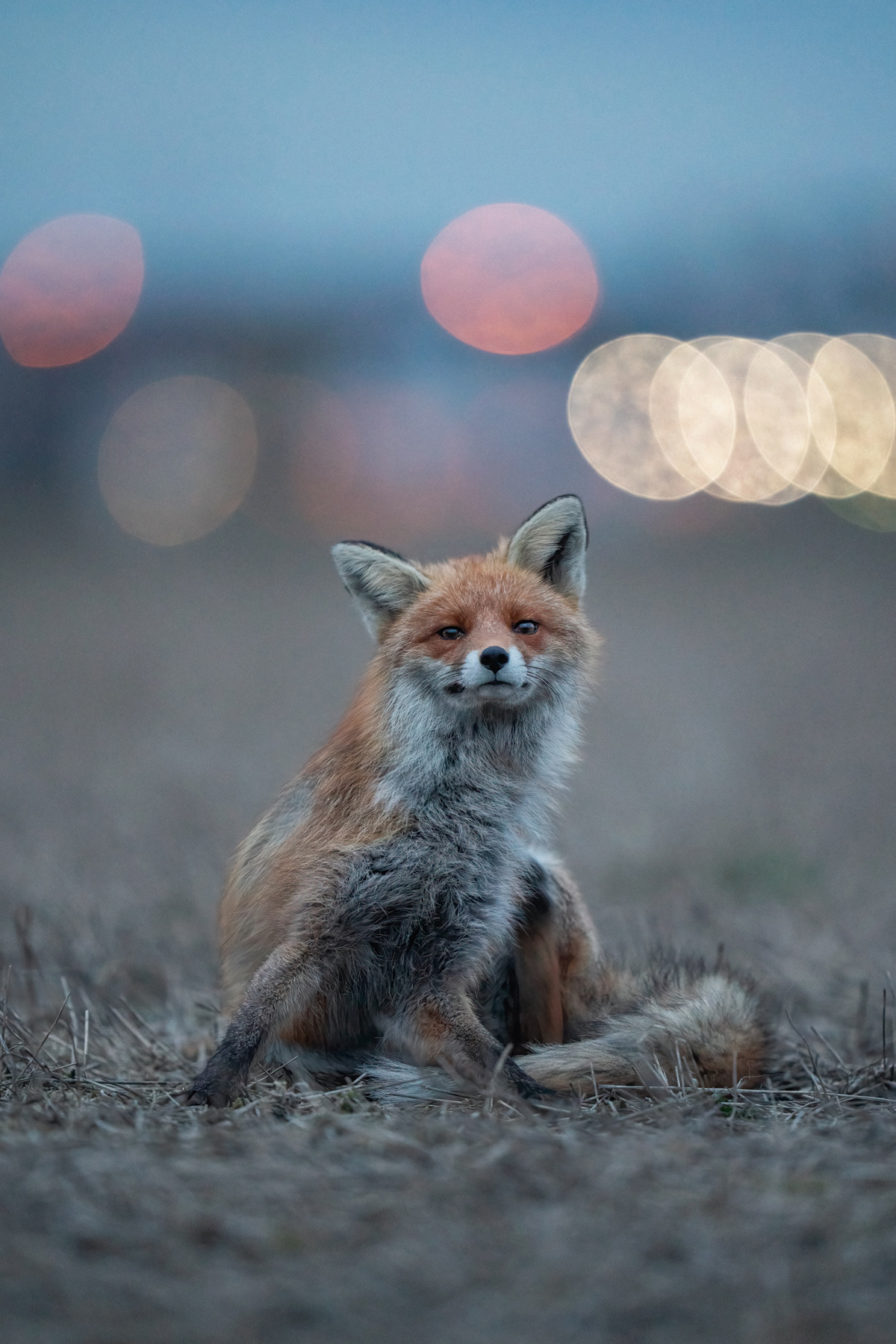 Photo by Petri Mäkitalo. Sony Alpha 1. Sony 400mm f/2.8 G Master. 1/125-sec., f/2.8, ISO 4000
I love how the Sony 400mm f/2.8 G Master performs during evening shoots. This story describes it as well as possible.
Accessories
Sony 1.4X Teleconverter: I use this extender whenever that extra reach is needed!
Sony VG-C4EM Vertical Camera Grip: I use this as my Sony Alpha 1 battery grip. It's a total life saver during those long waiting sessions when I need to keep the camera on standby at all times.
Kirk BL-A1G L-Bracket: I use this as my Sony Alpha 1 cage. As a half cage, it helps save weight since it only weighs 127 grams.
SmallRig 4183 Cage: This is the cage I use for the Sony FX3. I chose this Smallrig cage because of its slim profile, which allows for a comfortable and secure grip while handling the camera.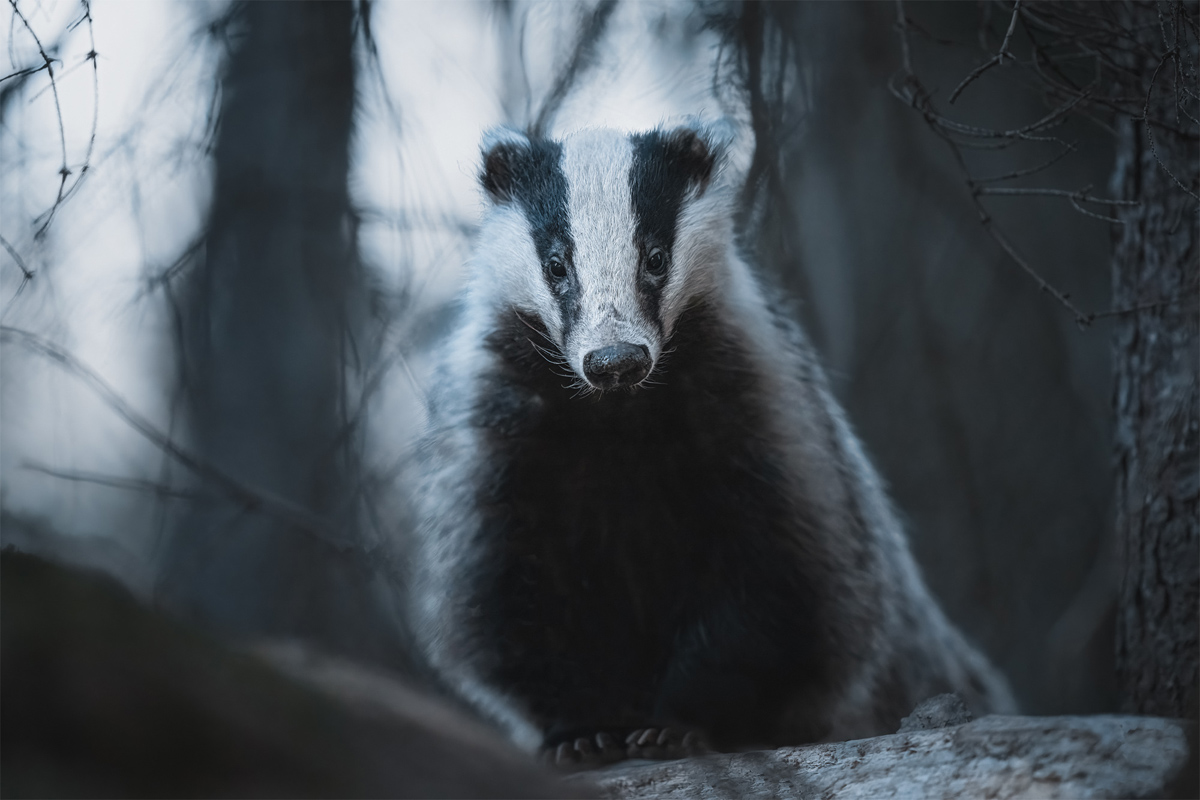 Photo by Petri Mäkitalo. Sony Alpha 1. Sony 400mm f/2.8 G Master. 1/125-sec., f/2.8, ISO 12800
Replacement Foot: Really Right Stuff LCF-103 - This lens foot for Sony 400mm f/2.8 GM allows direct attachment to tripod heads, making it lighter and lower profile, which is what I wanted. Manfrotto Pixi Evo Mini Tripod: This mini tripod is handy in low-light situations, providing stability to the camera with smaller lenses.
SmallHD Cine 7" Monitor: King of the monitors, when filming it makes it easier to achieve the correct exposure. It can be attached to Gitzo tripod directly with Manfrotto 244MICRO-AA Micro Arm ARRI.
GITZO GT3543LS Systematic Series 3 Tripod: The main reason for getting this tripod was to enable capturing shots at my favorite low angle, which also allows for the foreground to have the desired amount of blur if needed. It is also relatively lightweight, weighing in at 2.03kg.
Tripod heads: I use the Gitzo GHF2W video head for smaller lenses. Then I use the Gitzo HG4383LR Center Ball Head, it rotates the camera for horizontal and vertical positions which comes in handy when filming videos for social media or for remote-controlled photography. I also use the Gitzo Fluid Gimbal, Tripod Head GHFG1 as my main tripod head enables smooth and easy movements with the Sony 400mm f/2.8 G Master lens. I'm covering it with a Lenscoat for Gitzo Gimbal Fluid GHFG1 Realtree Max5.
Camranger 2 For Remote-Controlled Photography: C Lately, I have been involved in remote photography where I can hide within a range of 120m (400ft) and control my camera settings using the Camranger2 and an iPhone. I attach my camera to the ball head using the 8SINN Arca Swiss baseplate kit and the 8SINN Arri dovetail plate 5". The setup includes 8SINN 15" rods, which allow me to attach the SWIT PB-S220S 220Wh V-lock Cine battery. This battery powers up the entire setup for more than 20 hours. The V-mount battery is securely attached to the rods using the Smallrig 2989 Battery Plate Mini V-Lock with Crab Clamp.
Lenscoat LegWrap 312 Tripod Cover: With this tripod leg cover, carrying the camera and tripod on my shoulder becomes more comfortable. Additionally, in winter, I can carry the tripod without my fingers getting frozen.
Gitzo Adventury 45L Camera Backpack: Everything from cameras, accessories, and camonets fits perfectly in here and when carrying it, it feels great.
Filters: When recording video with the FX3 & 24-70mm GM II and 70-200mm GM II during daylight with the lenses wide open, I use both the PolarPro Peter McKinnon 82mm Signature Edition II Variable ND 2-5 stop and 6-9 stop filters. To get a more stylized look, I use the Tiffen Black Pro-Mist 1/4 or 1/8 filters. For 70-200mm GM II I use H&Y RevoRing 67-82mm Variable Adapter
LensCoat MWC43 Memory Wallet Combo 43 Black: It's really handy as it keeps my SONY 160GB CFexpress Type A Tough memory cards safe. It also has a compartment for bank cards, so I'm always carrying it. Therefore, the memory cards also come with me and aren't left at home.
Walkstool Comfort Walkstool Comfort 45L Chair: 45cm high, weights 725grams and supports up to 200kg. Very useful in long waiting sessions and the best thing: it is easy to carry along with the tripod by securely fastening it to one of the tripod legs using the included Velcro strap.
Ground Pod: NSN Skimmer Ground Pod II - It's perfect to use with a low-profile tent, fitting inside with space for other items. It works well in sand, wet, and muddy situations!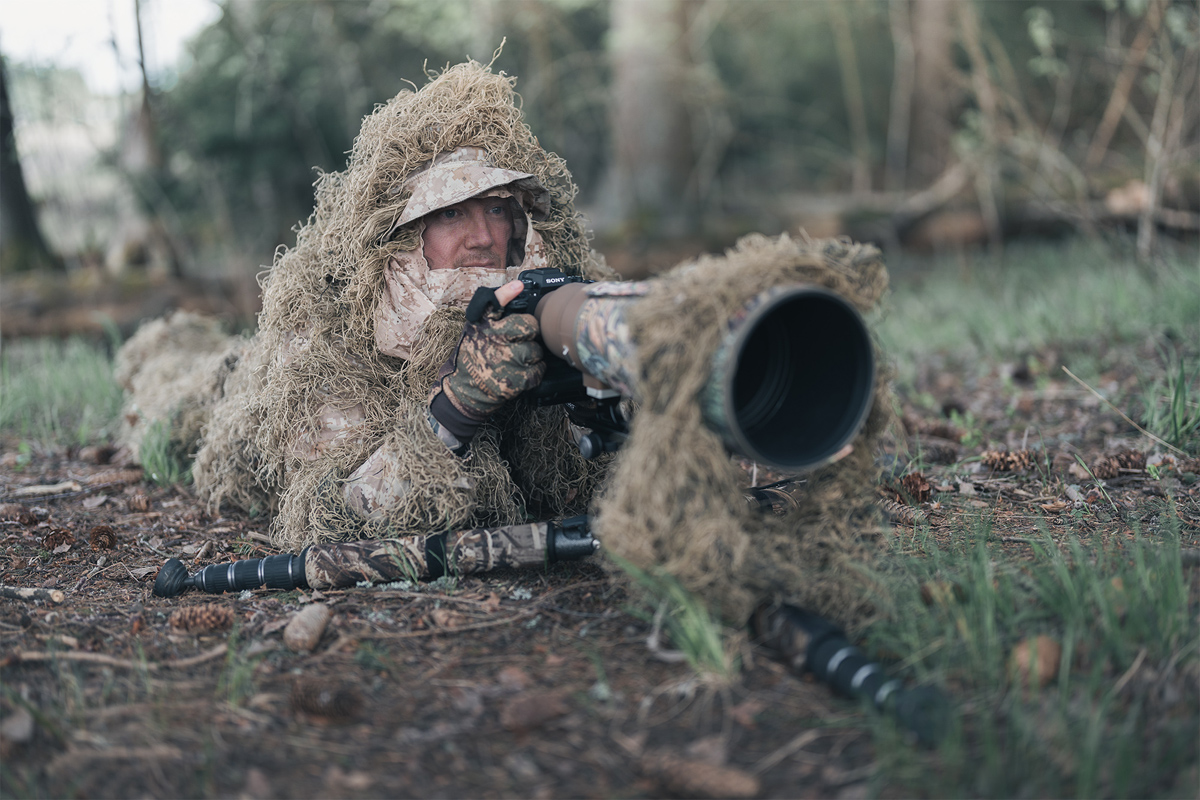 Hide: Tragopan Hokki V3 - I absolutely love ground-level photos. I can use this to hide in open fields. Sometimes I throw a Tragopan camo net or Mr. Jangear Camouflage blanket to give it an extra camouflage effect.
Insulated Pad: Kaira Arctic foldable pad - Very often, especially during winter, I like to take ground-level photos, which means I have to lie on the snowy ground for several hours. This insulated pad enables me to do so. Also fits perfectly inside the Tragopan Hokki V3. I also use this during summers when the ground-level waiting becomes more comfortable.
Boots: Dachstein Sarstein Winter GTX Men's Winter Hiking Boots - Even though these are winter boots, I have also used them in the summer because they are breathable and have a high shaft with an integrated gaiter. This feature makes it harder for ticks to crawl into your pants.
Clothes: Härkila Lynx AXIS MSP pants, jacket, head mask and gloves. I also wanted to include clothes in the accessories because proper clothing plays a crucial role in wildlife photography. The Härkila Lynx series features are designed to seamlessly blend with the environment, providing effective camouflage during encounters with deer. So I use the Härkila Lynx series as a base and then layer it with a 3D leaf suit for added camouflage. In the wintertime, I prefer to wear the Mountain Equipment Annapurna jacket along with merino underwear for extra warmth.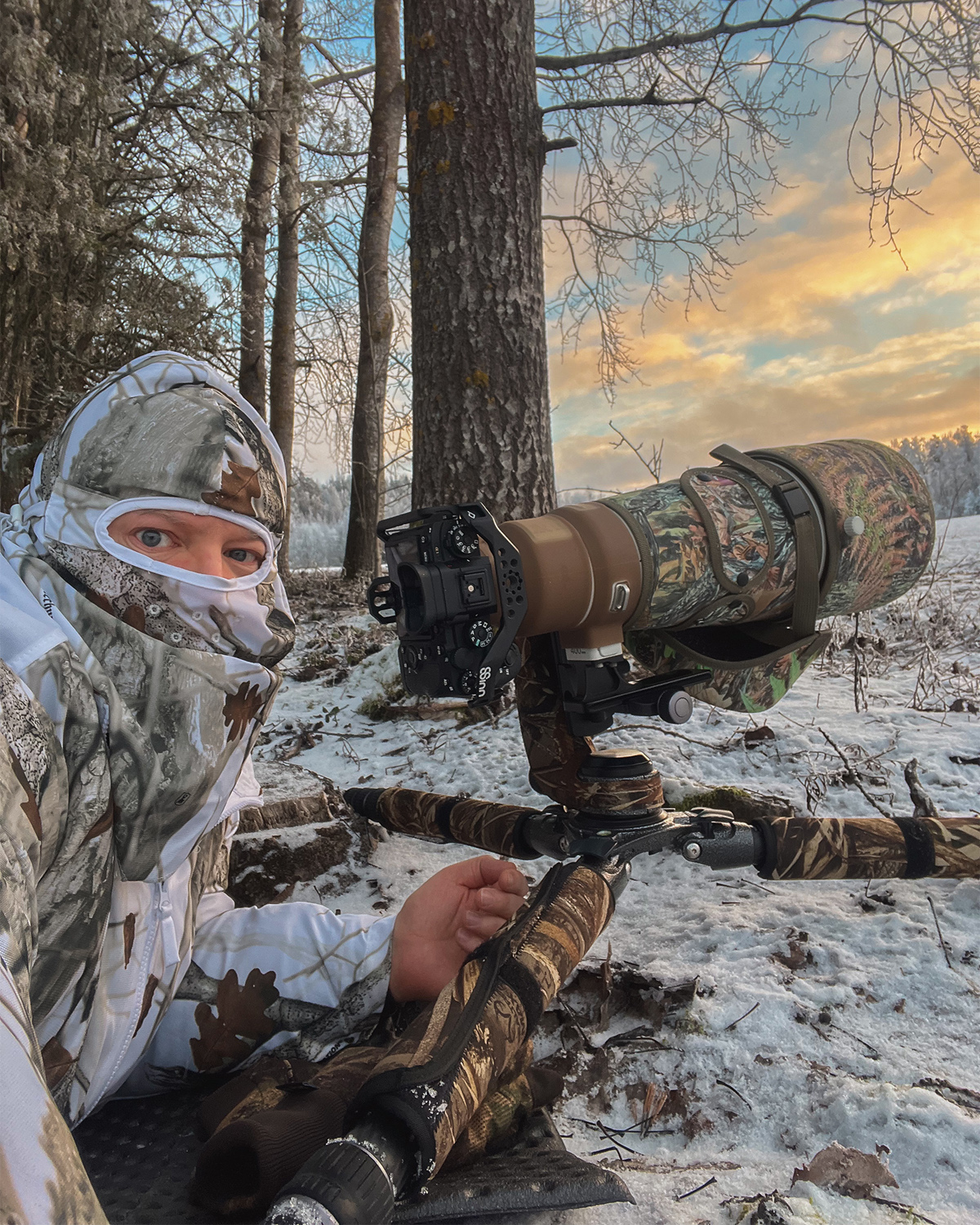 Petri Mäkitalo in the field
Camo: Basically, I try to camouflage myself and my equipment using various camo suits. Sometimes I use a 3D leaf suit, and in spring and autumn, I use the Mil-Tec Ghillie 3D suit, which has a dry grass look that works well in fields. With the Sony 400mm f/2.8 G Master lens, I use a lens cover that comes with the Mil-Tec Ghillie 3D suit and attach it to the front of my lens. In addition for that I'll add Tragopan 3D camo sleeve and Sony 400 f/2.8 G Master CamShield from Tragopan. If it's raining I use rain cap and raincoat from Lens Coat.
See more of Petri Mäkitalo's work on Instagram @petri_makitalo.