Outdoors and sports photographer Ben Becker (@ben_becker_photo) has a camera kit made for hiking in the mountains. "It's possible to find good light and landscapes near my house, but more often I have to be on the move to take pictures of athletes, sports brands and events," he says. "My kit has to be as light as possible, with a lot of opportunities for getting unique images with the least amount of gear." Becker uses a pair of Sony G Master zoom lenses to give him a range from 24mm to 200mm and also a 35mm G Master prime. "I require two cameras because with bad weather and bad conditions like salt, snow, sand and mud, I don't want to change lenses." We caught up with Becker to learn more about his gear. Keep reading as he shares what's in his kit for capturing peak action on the mountains.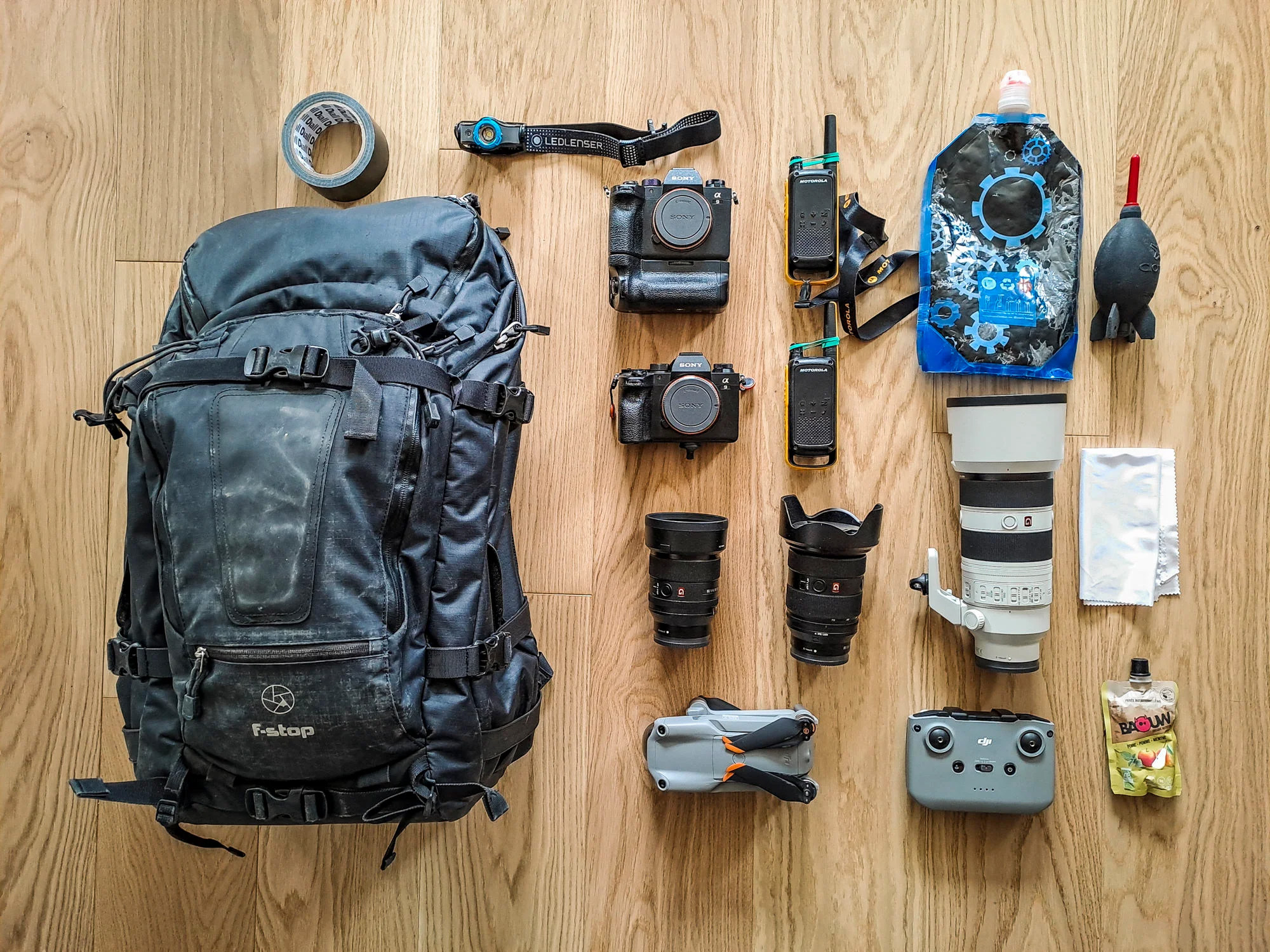 A pair of ultra-fast Sony Alpha cameras & 3 G Master lenses allow this outdoors & sports photographer to capture images without slowing down.
Cameras
(2) Sony Alpha 9 II: I have two of the same camera bodies. The Sony Alpha 9 II, in my opinion, is the perfect camera. Since I never do video work, I was searching for the perfect stills camera. The majority of my work is of people at peak action. This means the autofocus and refresh rate of the Alpha 9 II was of the utmost importance. I am in love with my camera bodies because there are a ton of personalization possibilities, the autofocus is out of this world, and they are insanely small and lightweight. When I'm trekking through the mountains, I can't be slowed down by a heavy camera.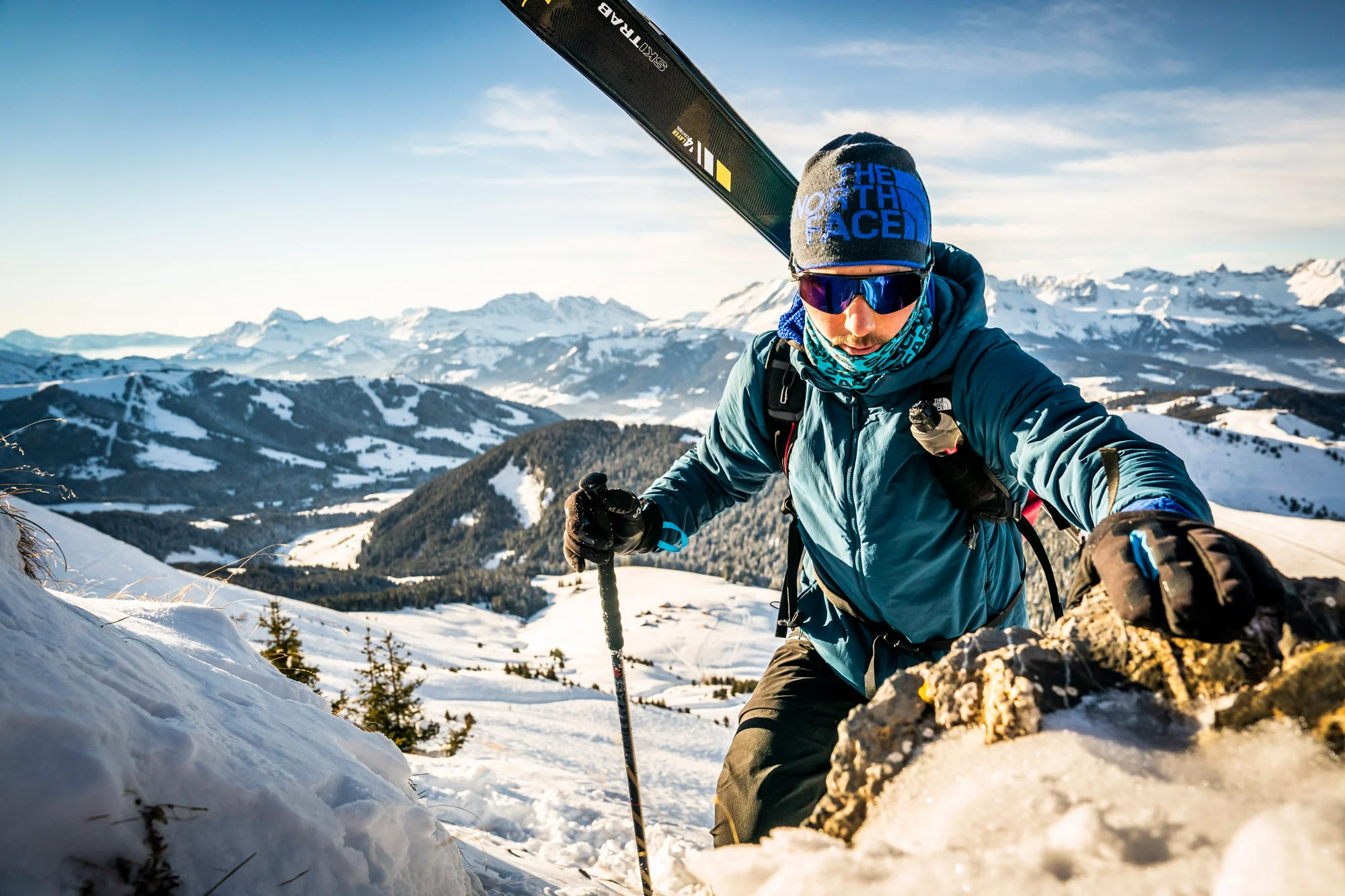 Photo by Ben Becker. Sony Alpha 9 II. Sony 24-70mm f/2.8 G Master II. 1/2500-sec., f/5.6, ISO 800
Lenses
Sony 24-70mm f/2.8 G Master II: My Sony 24-70mm f/2.8 G Master II is my base lens. I can make so many different types of pictures with it. I love to make action image as if I were in the action; meaning making shots super close to the athlete. The Ultra-wide angle lenses have too many distortions for my taste so I prefer to start at 24mm and make pictures similar to what my eye can see. And compared the the original version of this lens, the II is incredibly light! That is critical to me. This lens basically never leaves my camera body.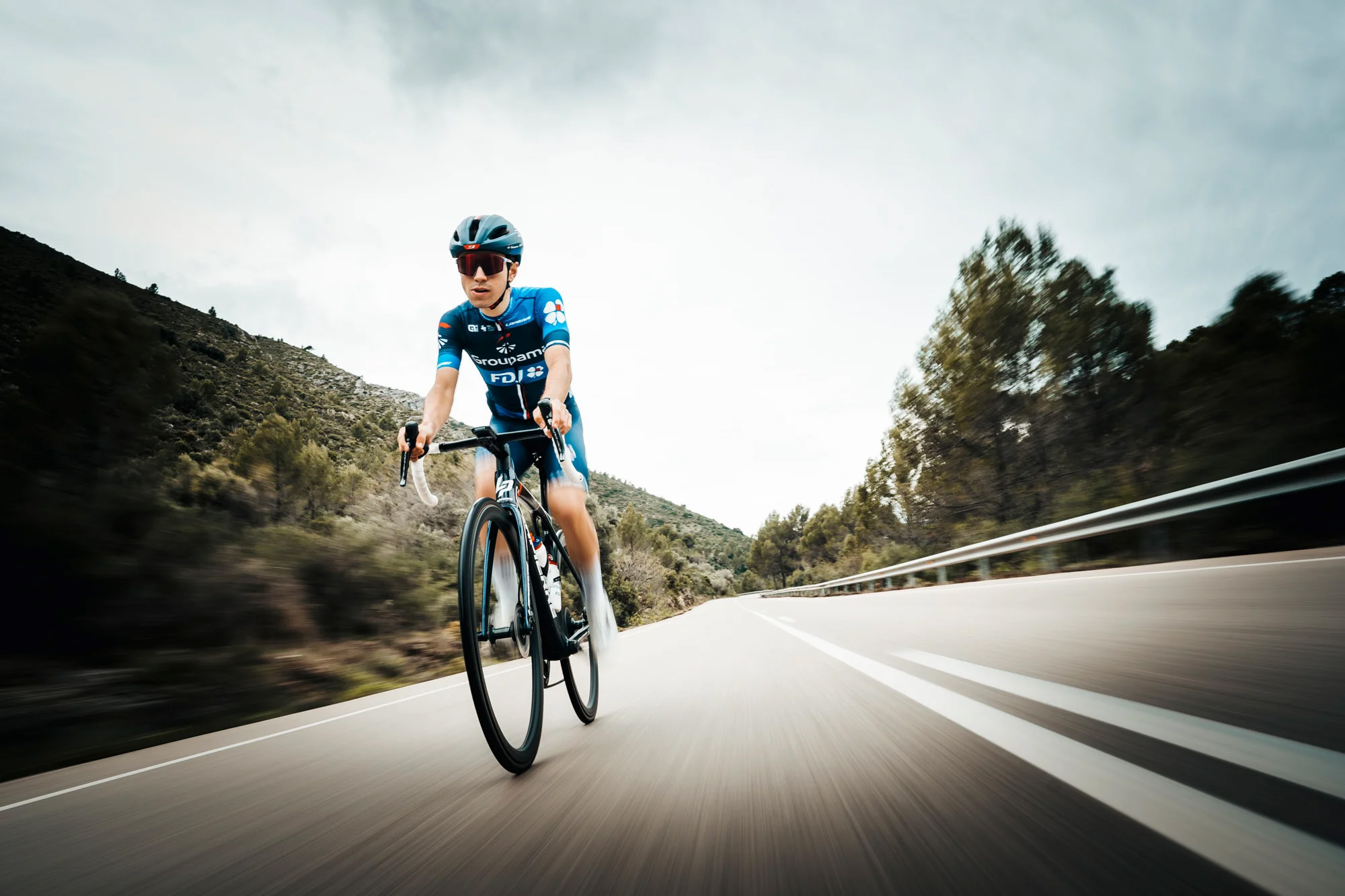 Photo by Ben Becker. Sony Alpha 9 II. Sony 24-70mm f/2.8 G Master II. 1/20-sec., f/9, ISO 100
Sony 70-200mm f/2.8 G Master II: My 70-200mm compliments the 24-70mm perfectly. I use this lens frequently in sports photography to make beautiful bokeh and utilize different angles. It's also perfect for detail shots, something I think many sports photographers overlook, but can really complete a story. I like to use blur in the foreground, and this lens is killer for that technique. Just like the Sony 24-70mm, it is insanely sharp and insanely light for its size and technology. Additionally, this is the lens I grab for portraits.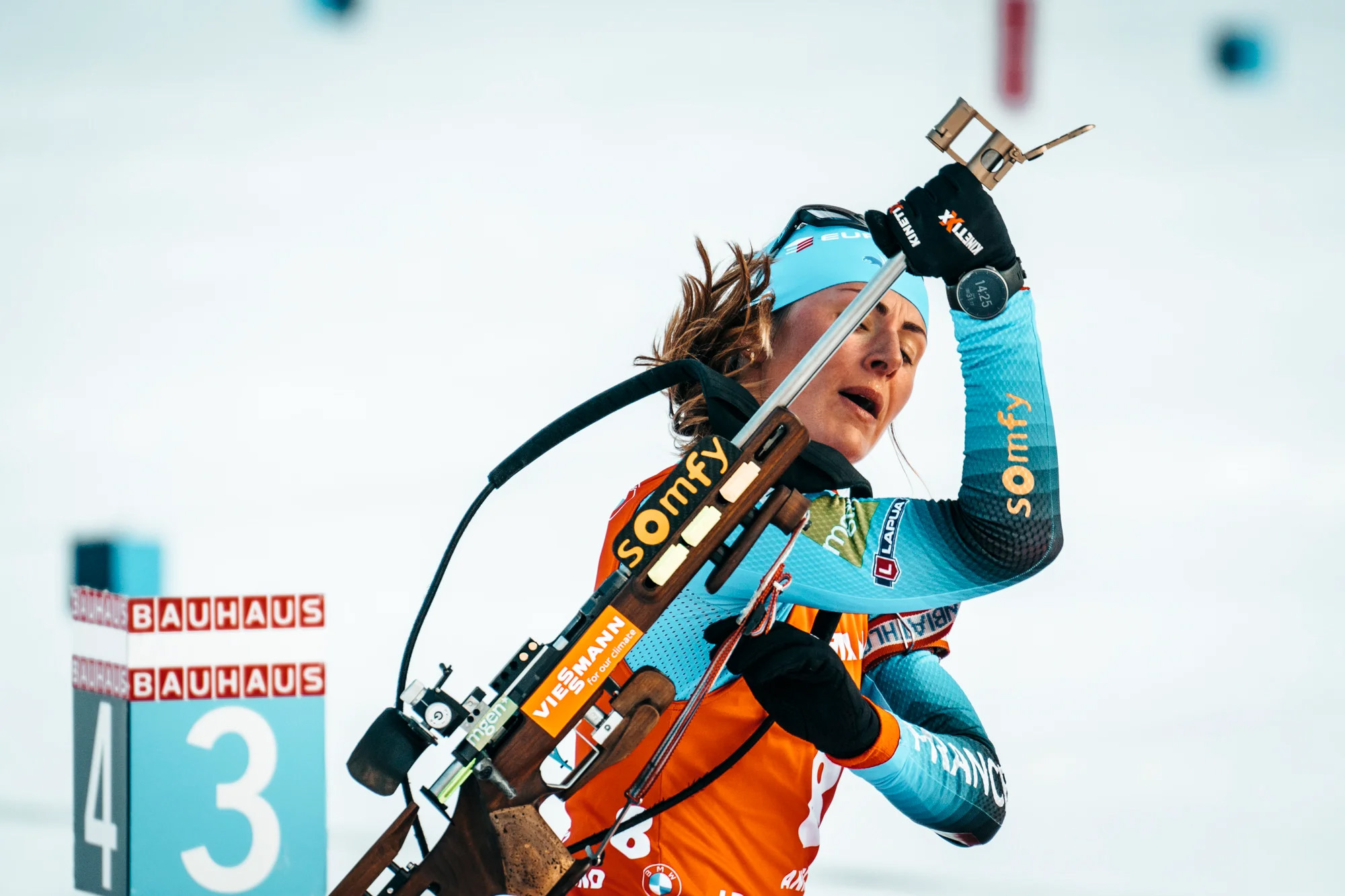 Photo by Ben Becker. Sony Alpha 9 II. Sony 70-200mm f/2.8 G Master II + 2X TC. 1/1250-sec., f/5.6, ISO 640
Sony 35mm f/1.4 G Master: This lens is more for personal use. I take it on holidays with my family or when I have to travel ultralight. It's the lightest combination I have, paired with the Alpha 9 II. The bokeh is also crazy and I love the sharpness of the lens. I also find it fun to pull out primes when I am feeling creatively stuck, it forces me to view things differently and shake up my compositions.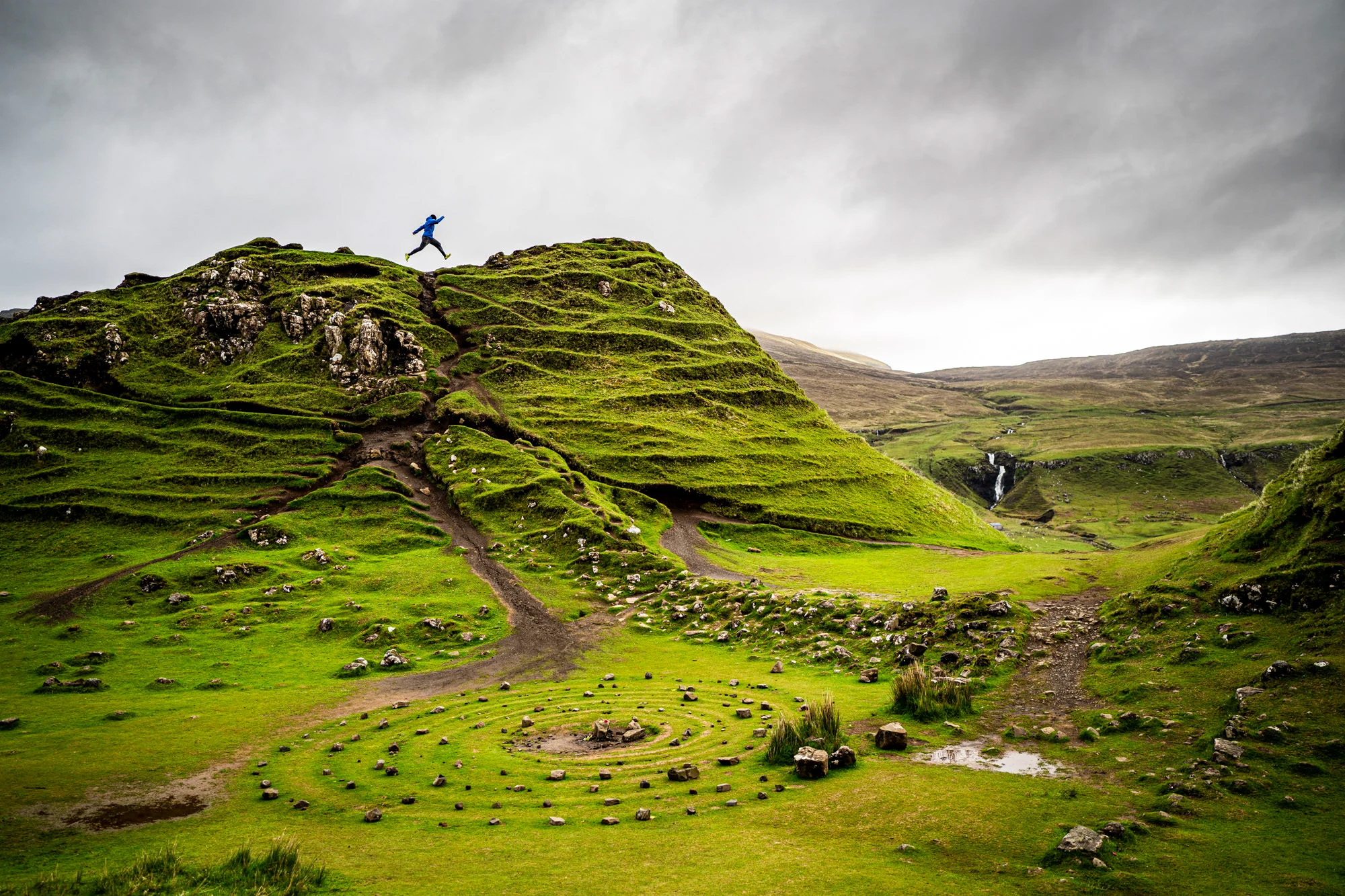 Photo by Ben Becker. Sony Alpha 9 II. Sony 35mm f/1.4 G Master. 1/1250-sec., f/1.6, ISO 125
Accessories Bag: My F-stop bag is the best for my back; hiking all day long in the mountains and so resistant. I can fit my two cameras, the two lenses and drone.
Walkie Talkies: To communicate with my models, telling them what to do without shouting!
Water Bottle: To stay hydrated, of course!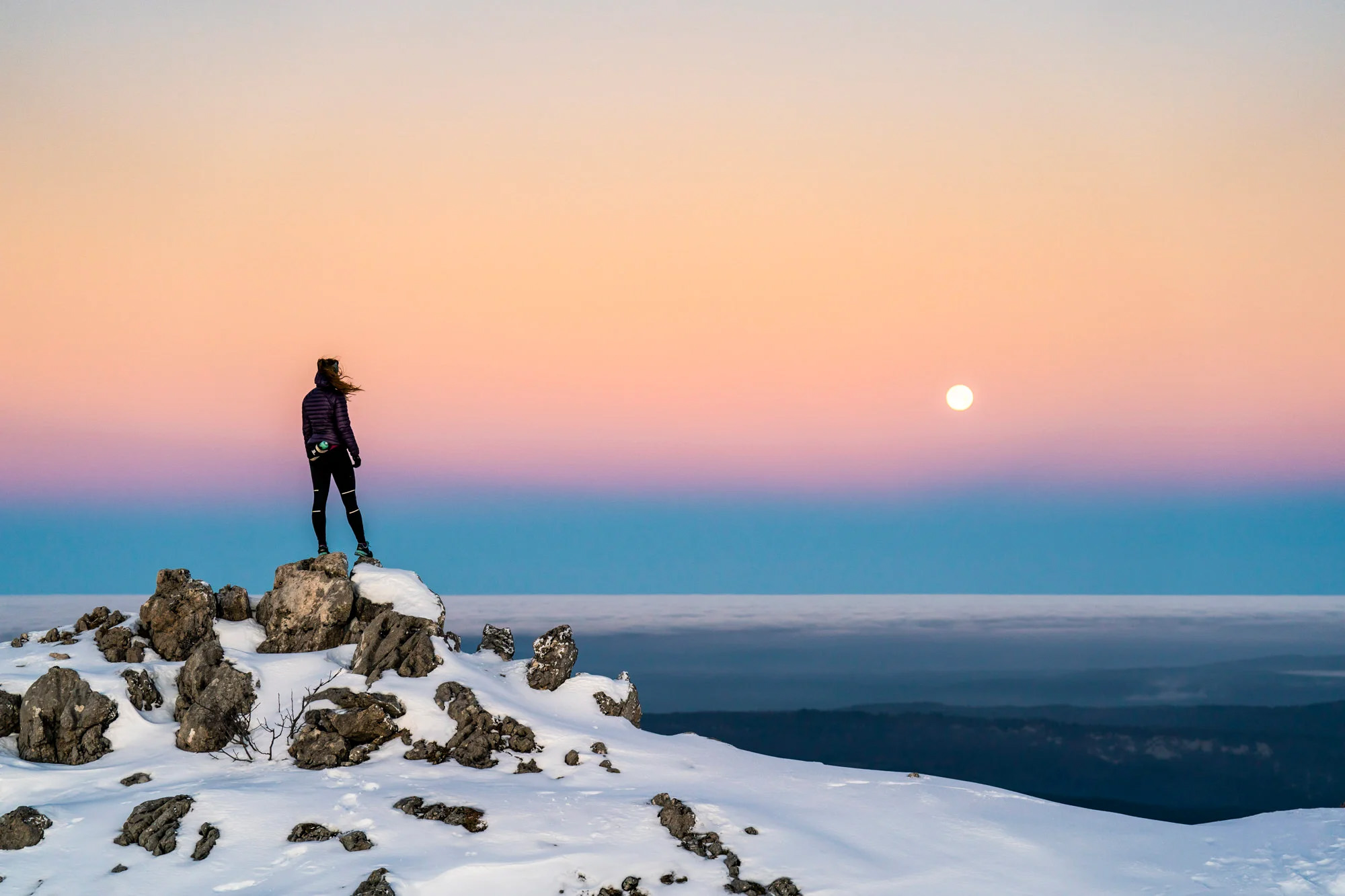 Something To Eat: It is critical to keep my energy up!
Drone: To take different angled pictures!
Headlamp: For when I'm hiking before the sunrise or after a sunset!
Lens Wipes & Rocket Blower: To clean my lenses.
See more of Ben Becker's work on Instagram @ben_becker_photo.
| | | |
| --- | --- | --- |
| | | |
| | | |
| | | |
| | | |