Maria Hildebrand(@born.wild.photography) is an outdoor wedding and elopement photographer based in Northern Norway. She is known for capturing connections and true emotions in the beautiful landscape of Norway. We wanted to learn more about Maria's work and the gear she carries with her. Continue reading to find out what's in her bag!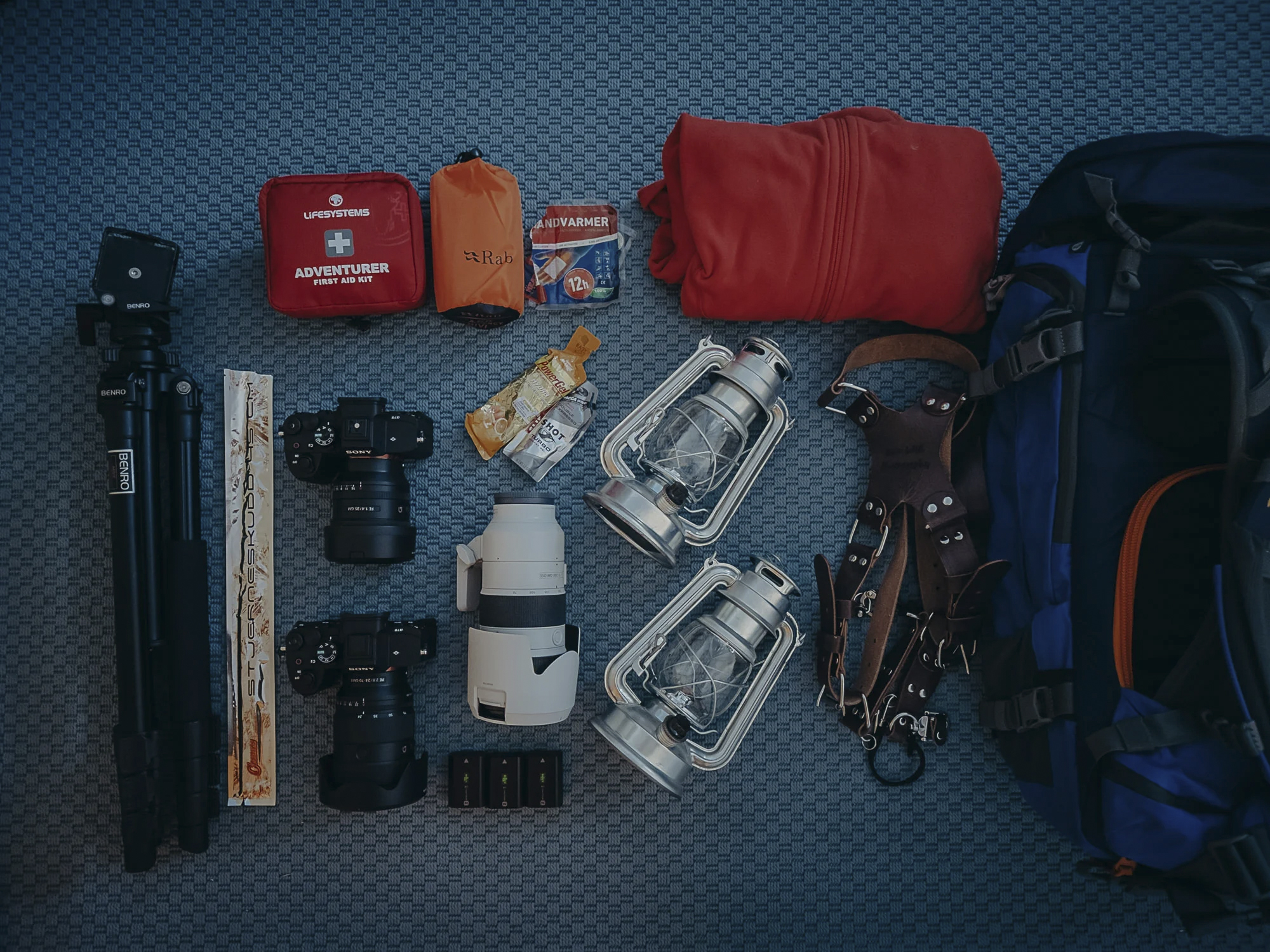 Capturing elopements or small intimate weddings is very different from capturing big traditional weddings. Often it is just me and the couple getting married, so it is extremely important that the couple feel 100 % comfortable with me being there and that I feel more like a friend and cheerleader than a photographer. It is important to have gear that is lightweight so that I can easily hike up a mountain and move around freely, in addition to having gear that can be pushed through a range of ISO and still give me the quality images I want. I shoot with two Sony Alpha 7 IV and a selection of prime and zoom lenses.
Outdoor wedding and elopement photographer gives us the inside story
why she always has two Sony Alpha cameras and three G Master lenses in her kit.
Camera
(2) Sony Alpha 7 IV: I recently made the switch from Nikon DSLR to Sony, and I have never regretted that decision. I just love this camera and it has definitely changed my way of shooting. The things that I love the most are:
The auto-focus and eye tracking. This is a game changer for me! Before I often missed shoots because of the auto-focusing on my Nikon and as an elopement and wedding photographer you can't really miss shoots. There are no do overs. You can't repeat the first kiss or an emotional moment. With my Sony I feel 100% comfortable nailing my focus. The eye-tracking is amazing and the auto-focus is so fast.
Lightweight and compact. When you are hiking up a mountain or capturing an intimate wedding the whole day, it is important to have lightweight and compact gear. I always have two cameras with different lenses on me and lightweight gear makes it easier for me to move around freely, and saves my back from pain.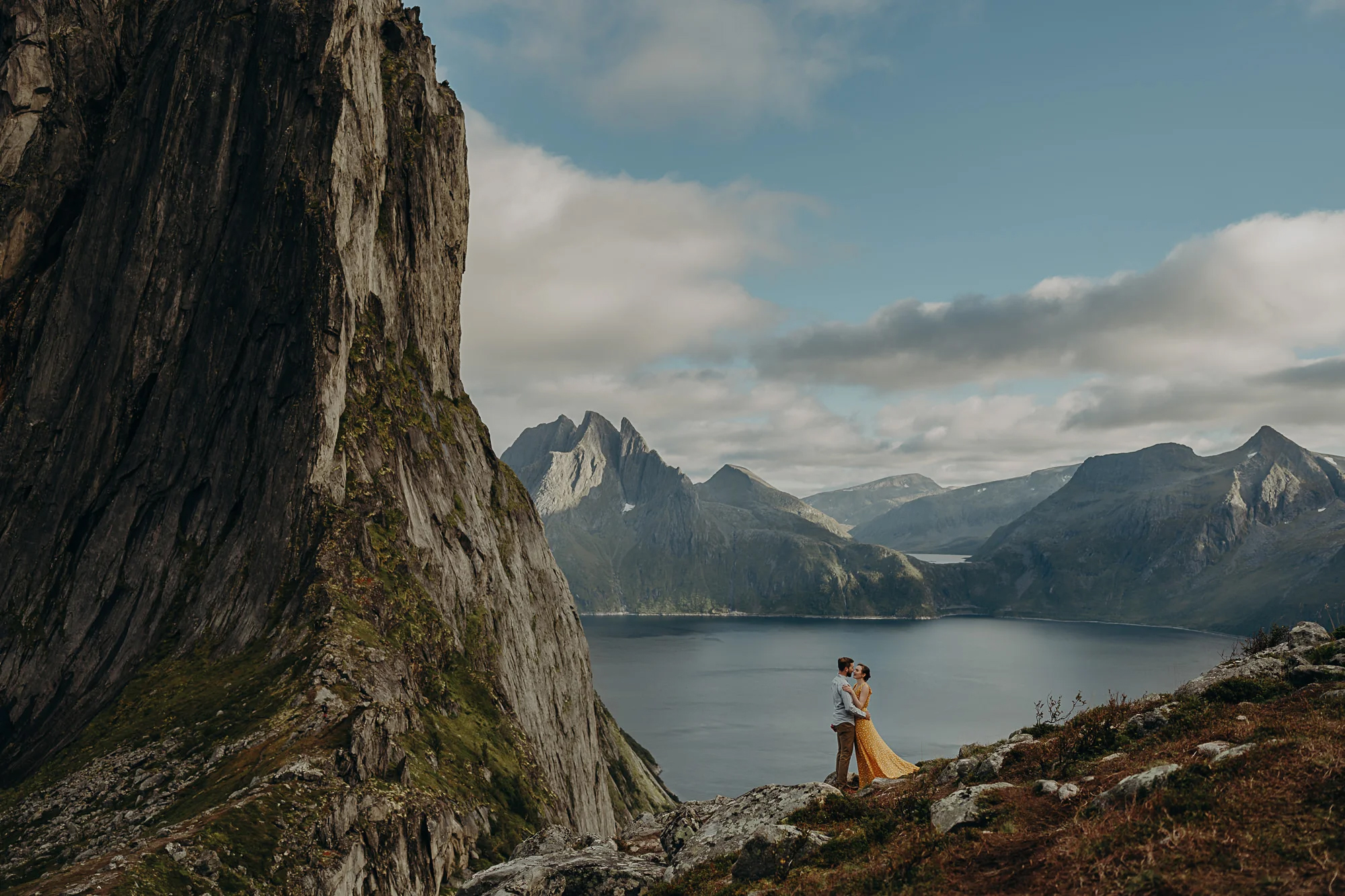 Dynamic range and low-light capabilities. When you live in a place with Polar nights (the sun is below the horizon) and don't see the sun for almost two months you need a camera that works really well on a high ISO. With my Sony I can bump up the ISO and capture portraits during blue hour and during the night under a starry sky or the Northern Lights.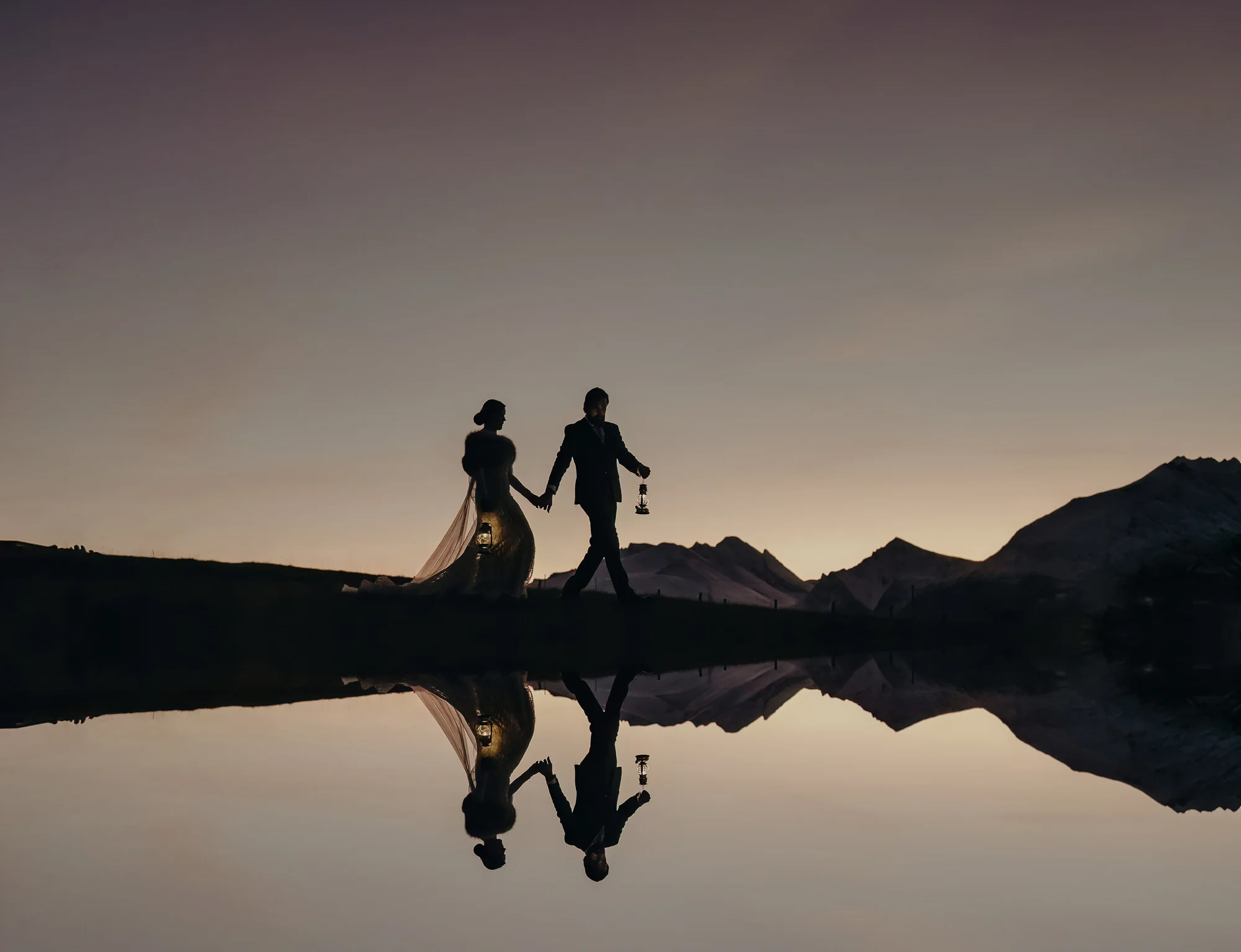 Lense
Sony 24-70mm f/2.8 G Master II: This is my all time favorite lens. I just upgraded from Version I to Version II and the Version II is smaller, more lightweight and even faster than the first. I love how easily I can capture a beautiful wide landscape shot with the 24 mm and then quickly zoom in to 70mm to get a closer shot with a beautiful compression. It is perfect for getting ready shots in small rooms, and it is my go-to lens for capturing portraits at night underneath the stars to capture as much of the sky as possible.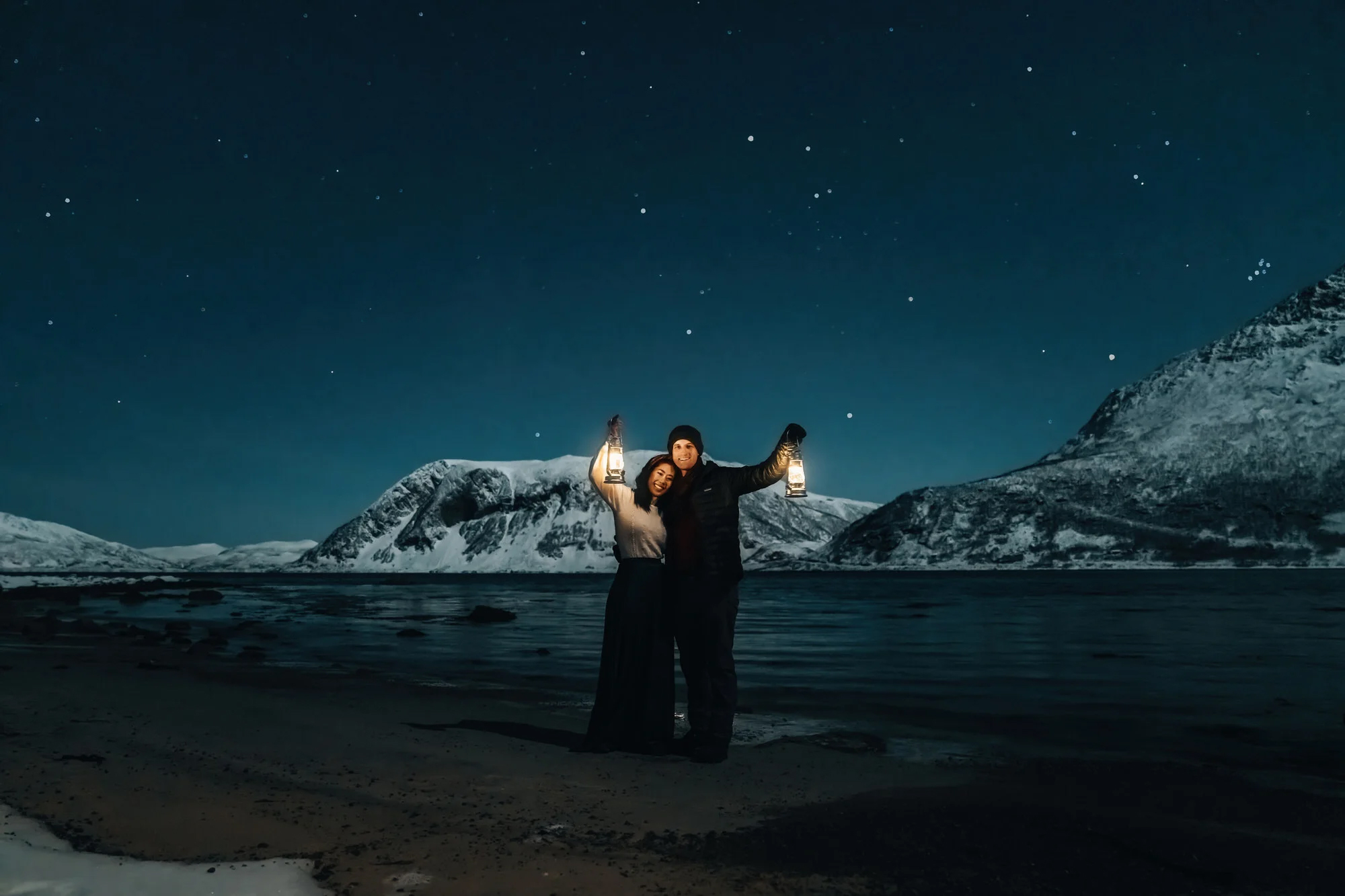 Sony 35mm f/1.4 G Master: This lens is so compact and lightweight and it is an all time favorite for portraits. The f/1.4 gives me enough light so together with a higher ISO I often use this handheld at night taking closer portraits of my couples. It is super sharp at f/1.4 and gives a beautiful bokeh.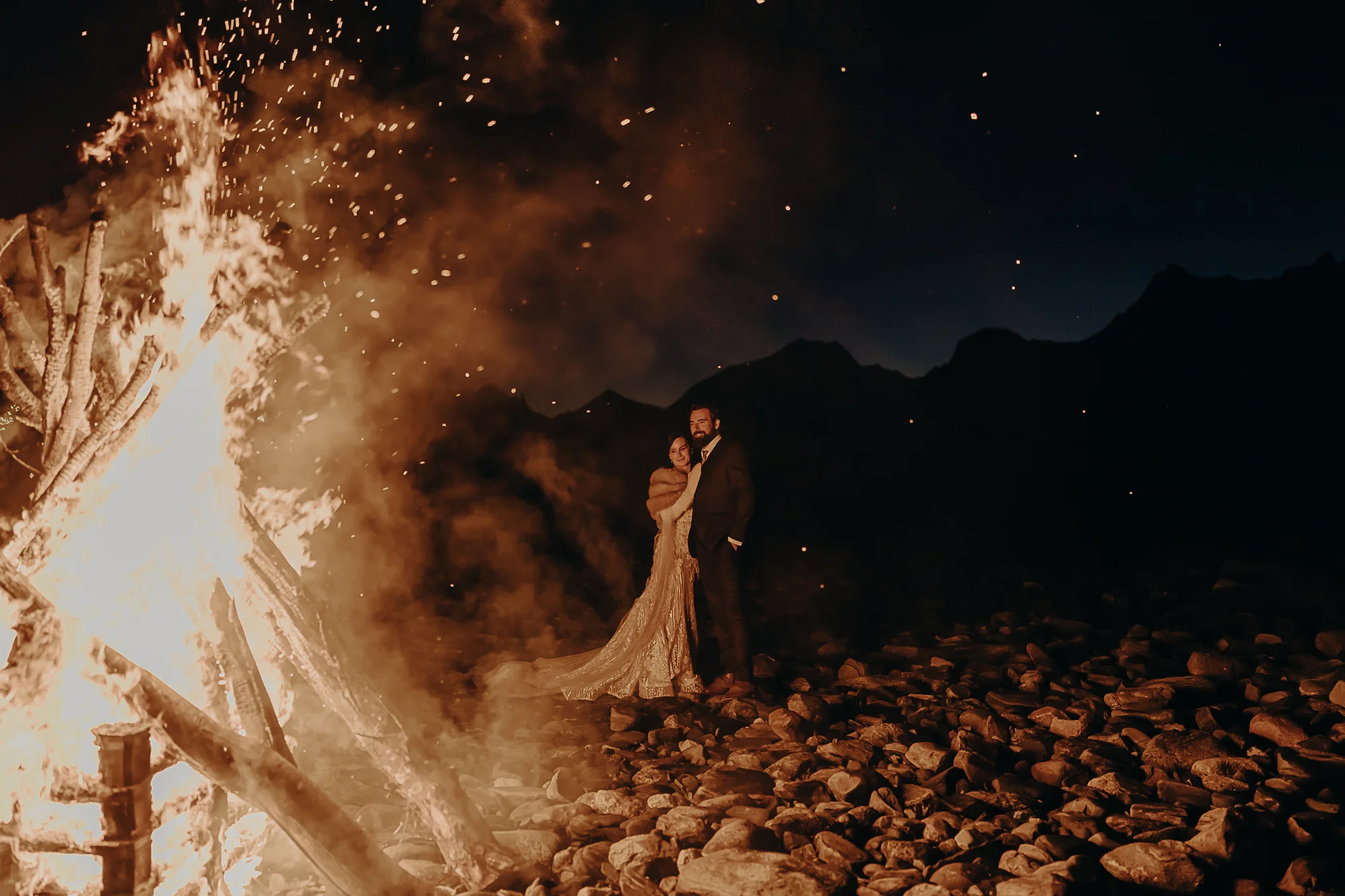 Sony 70-200mm f/2.8 G Master: This lens allows me to give my couple space and a moment for themselves, but at the same time I can capture their intimate moments. I love the compression this lens gives the images.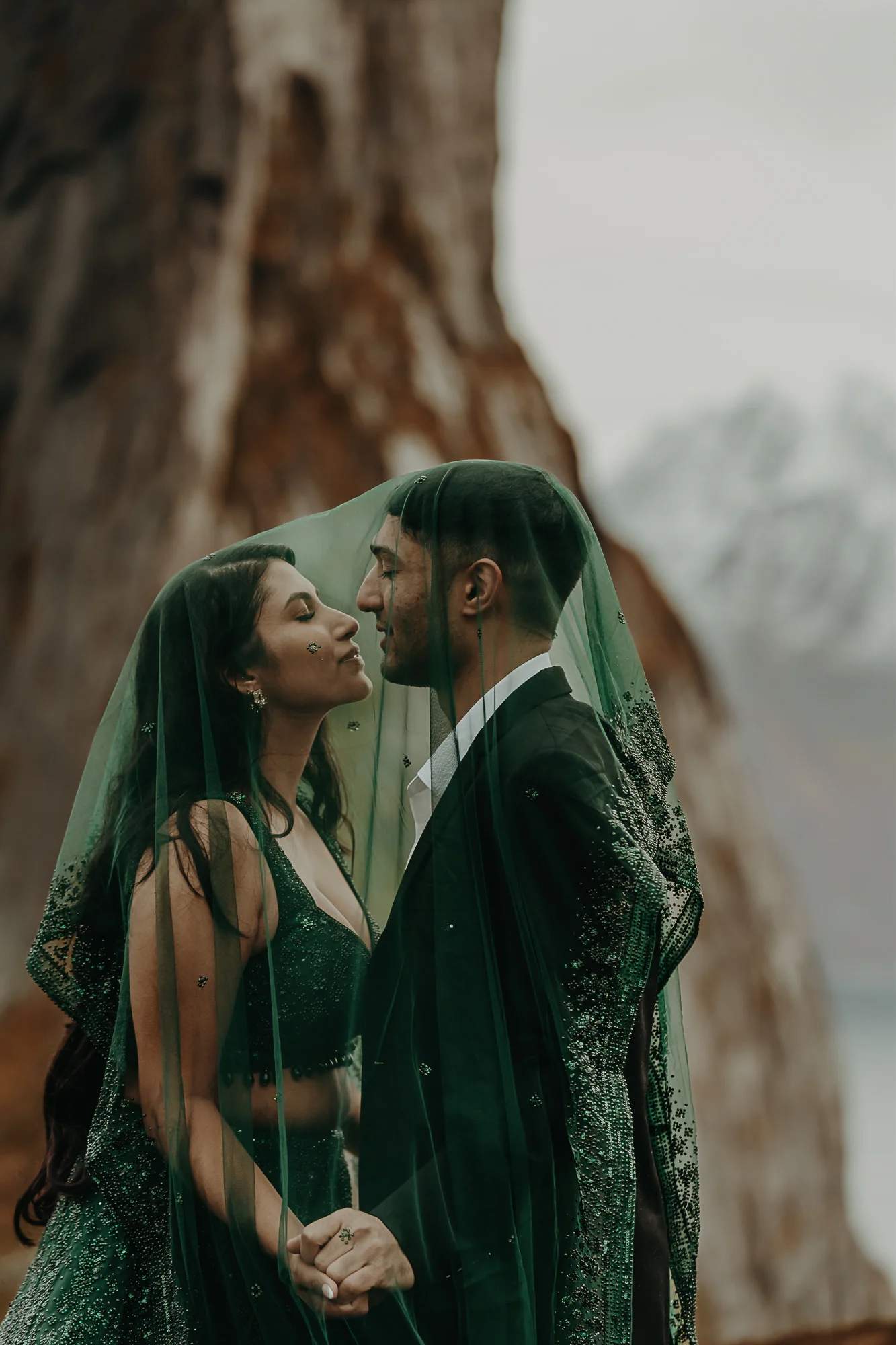 Accessories
Harness: To be able to shoot with two cameras and lenses, I always use my harness. It really is a lifesaver for my back and neck.
Lowepro Powder BP500 AW: I love this bag. It fits all my gear and extra clothes, and it is comfortable to wear even when it is heavy.
Lanterns: I love to use these lanterns during blue hour and night photography under the stars or northern lights. They take up a bit of room in my backpack, but it is so worth it!
Sparklers: Sparklers are another fun way to play with light during night.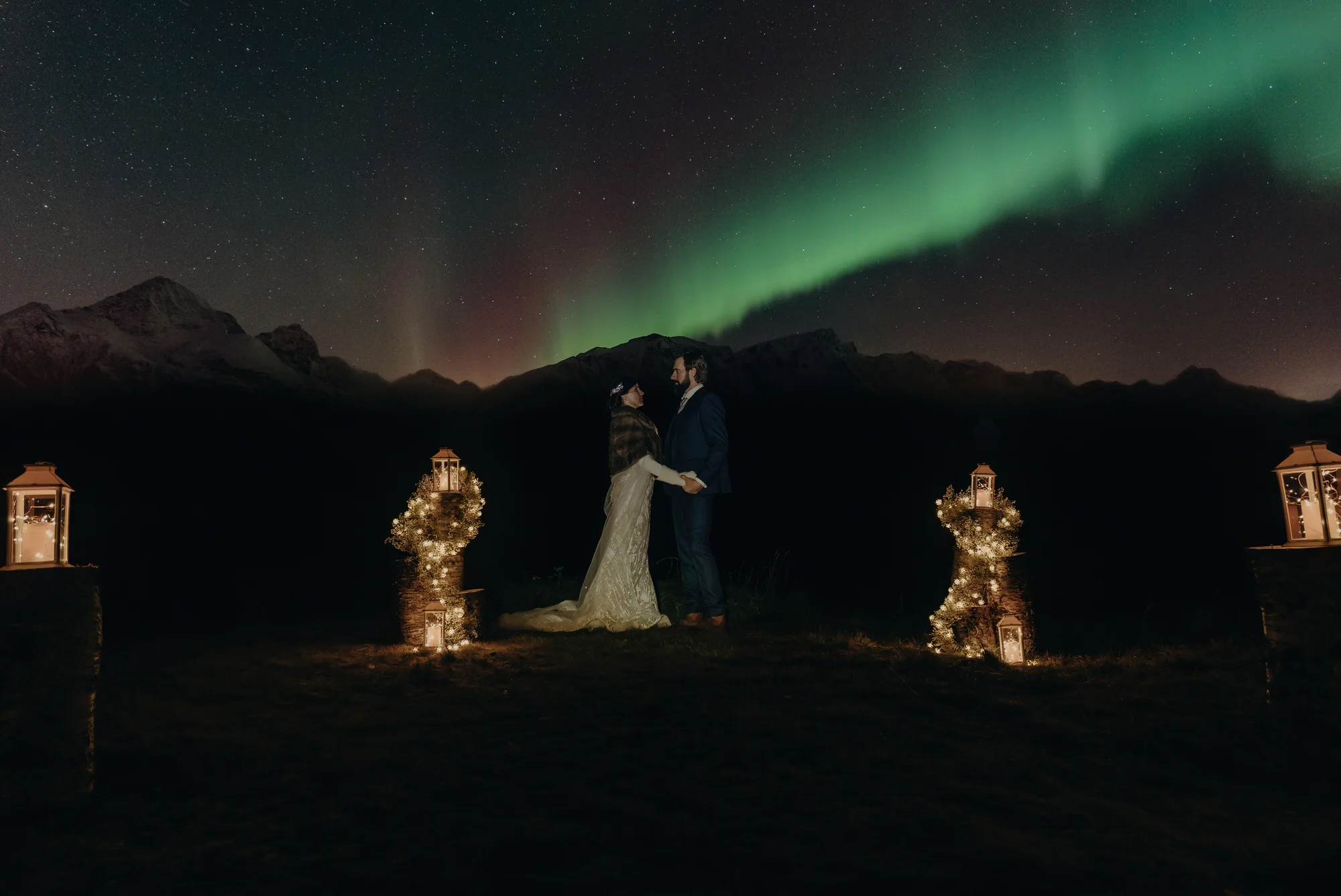 First Aid Kit & Rab Ark Emergency Bivi: My husband is a medical doctor so he has put together a small first aid kit with the most important things I would need in case of an accident. The Bivi Bag is perfect to keep you warm in case of an emergency.

Hand Warmers: These are lifesavers when you are getting cold! I always have a few in my bag in case my couples get cold!
Snacks & Energy Gels: Hiking up a mountain and running low on energy is not the recipe for a good wedding experience, so I always bring extra snacks and energy gels for my couples.
Extra Clothes: The weather in Norway is unpredictable, so you always need to pack extra clothes. It can be warm and sunny when you start the hike, but as you move towards the summit the temperature can drop significantly and suddenly you are surprised by wind, rain, sleet etc.
BENRO A650F Tripod: This tripod is a bit heavy for hiking, but it is steady and stable, so it is worth the extra weight.
See more of Maria Hildebrand's work on Instagram @born.wild.photography.